Top Restaurant Chains on Food Delivery Apps in Hong Kong
The Hong Kong food and restaurant industry is a monopoly whereby several companies own the majority of the businesses. As such, this makes it difficult to not walk into a restaurant chain in Hong Kong when you dine out. Which restaurant chain is winning over the food delivery apps?
According to Measurable AI's transactional e-receipt data, McDonalds, KFC, TamJai, and Cafe de carol are some top restaurant chains on food delivery platforms Foodpanda(ETR: DHER) and Deliveroo(LON: ROO). Let's look deeper into their market share on each platform.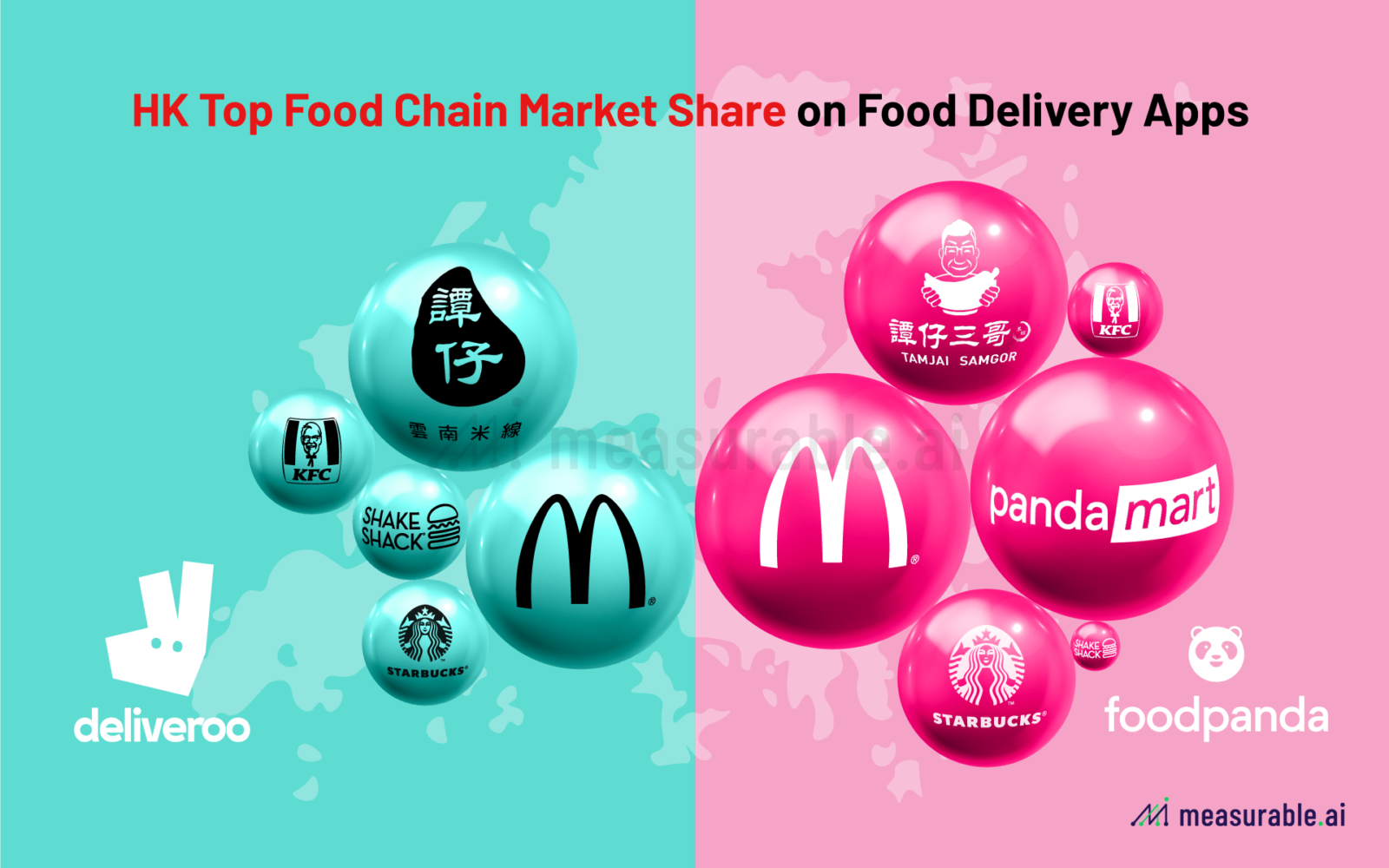 On Foodpanda, McDonalds owns almost 5.8% of the market share by order volume in the second quarter, 2022 and around 4% on Deliveroo. Under the same category, KFC shares around 1.2% of the market share on Deliveroo, and around 0.7% on Foodpanda. Shakeshack, another burger fast food chain owns about 1% of the market share on Deliveroo by order volume. Read our previous blog on McDonalds's food delivery in Hong Kong.
Let's take a look at local food chains. Tamjai Samgor(譚仔三哥), Hong Kong's famous noodle brand owns around 3.8% of the market share in Q2 on Foodpanda by order volume. The other noodle brand Tamjai Yunnan(譚仔雲南米線), now exclusively on Deliveroo owns around 3% of the market share on the platform. Both brands are owned by the same parent company Toridoll(TSE: 3397), a Japanese restaurant chain.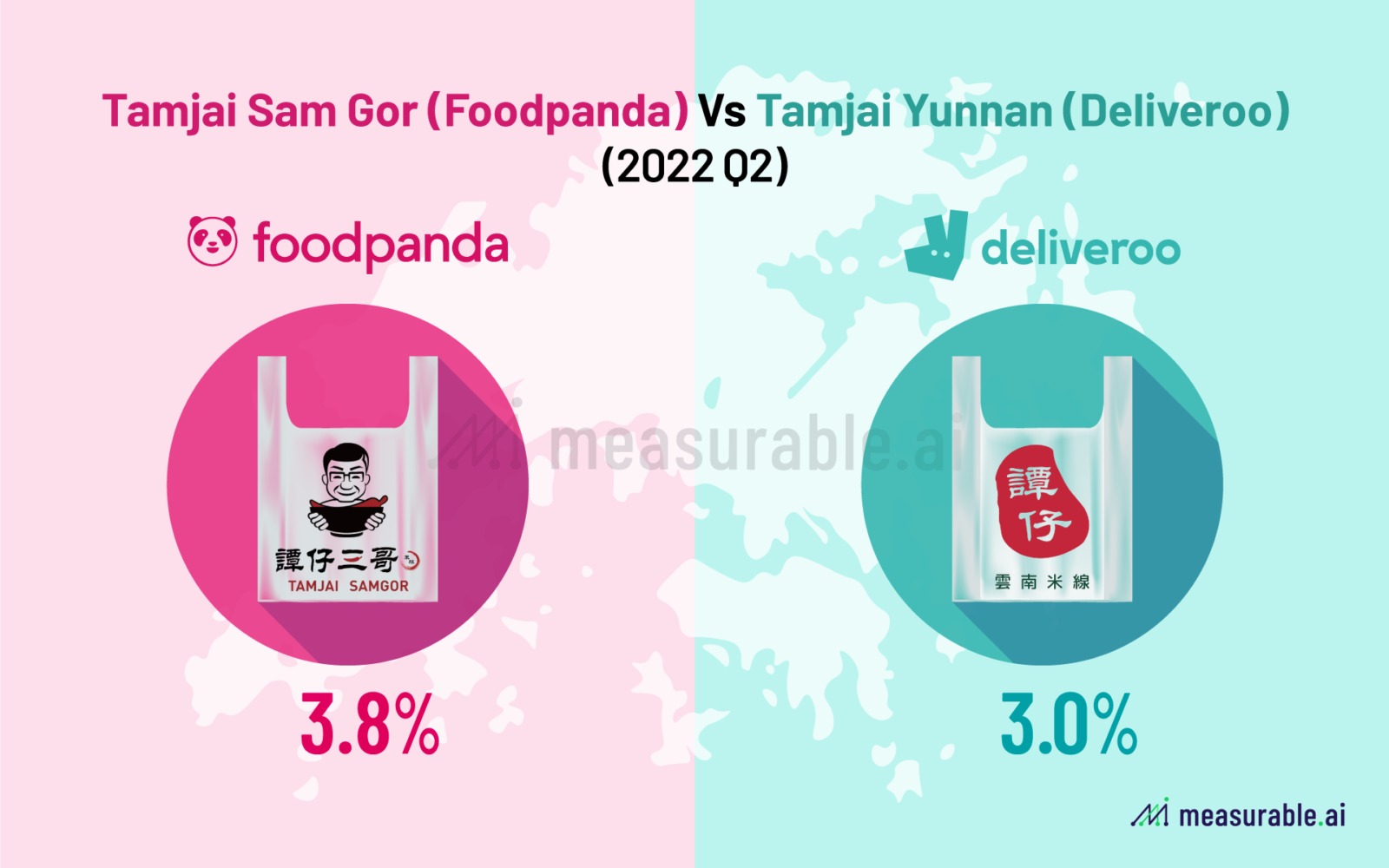 Other than the restaurant chains, food delivery apps' very own grocery business has been growing, along with its contribution to the total order volume. On Foodpanda, its very own own Pandamart, the 24 hour operating online groceries now owns around 7.5% of the market share by sales and 5.3% by order volume in the second quarter of this year.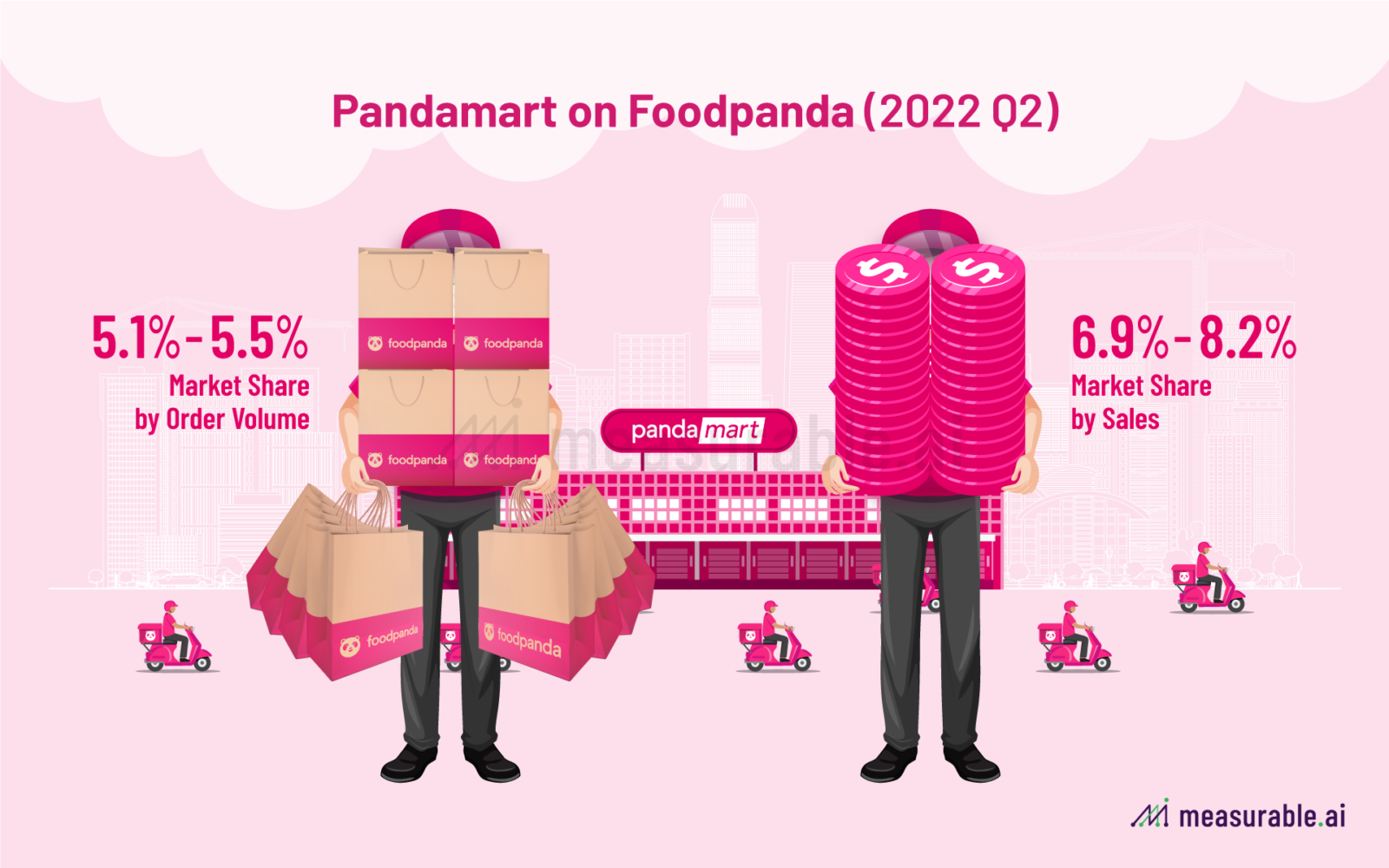 At Measurable AI, we build and own a unique consumer panel and are the largest transactional email receipt data provider for the emerging markets. We are well regarded for our comprehensive alternative data across the digital economy, particularly for our consumer insights relating to the food-delivery industry.
Partnership with restaurant and food chains remains to be a major growth strategy for food delivery companies. Apart from exclusivity which might be a hard choice for some chain brands, both sides are exploring creative partnership to strengthen the relationship with each other. To keep up with both fast food chain and on-demand food delivery trends, subscribe to The Data Insights newsletter or follow the Measurable AI insights blog.
If you're looking for alternative data source for your hedge funds, corporates or researches, please contact [email protected].
ABOUT US
Charlie Sheng is a serial entrepreneur, and a dedicated communicator for technology. She enjoys writing stories with Measurable AI's very own e-receipts data.
You can reach her at [email protected]
Measurable AI is a leading alternative data provider for food-delivery, ride-hailing, and e-commerce in emerging markets. Covering Southeast Asia, Latin America, India, Middle East and more.
*The Content is for informational purposes only, you should not construe any such information or other material as investment advice. Prior written consent is needed for any form of republication, modification, repost or distribution of the contents.