4 Years of Ride-hailing in the Americas (2019- 2023)
In the wake of the global pandemic, the ride-hailing industry all over the world has undergone a multitude of changes and faced numerous challenges.
In Measurable AI's latest annual report on Ride-hailing in Americas (2019-2023), covering 6 regions: Brazil, Mexico, Argentina, Chile, Colombia, and the US, we dive into the post-pandemic landscape of the ride-hailing industry, examining its evolution, the resilience of key players, and the user behavior change.
Sign up for the full report HERE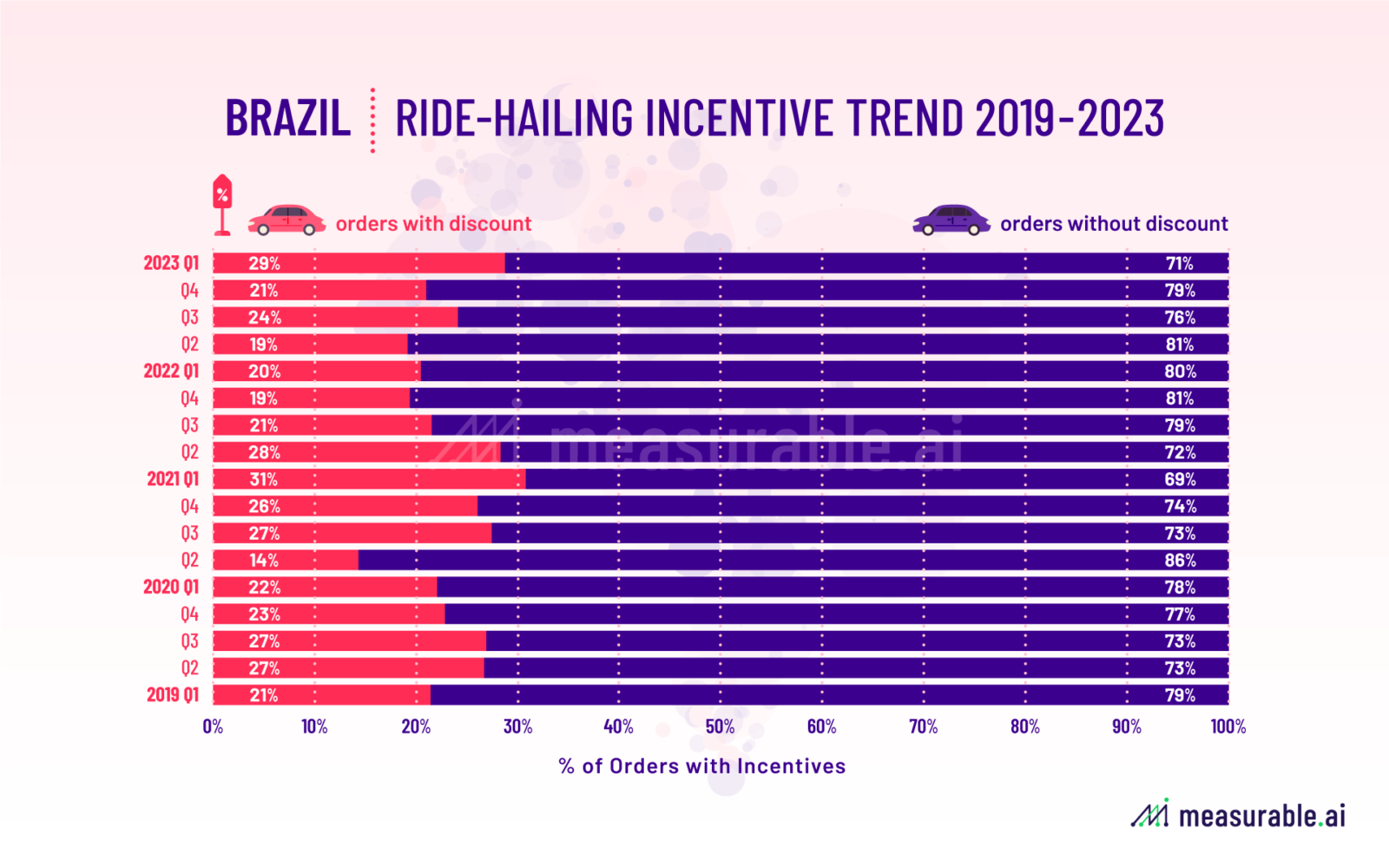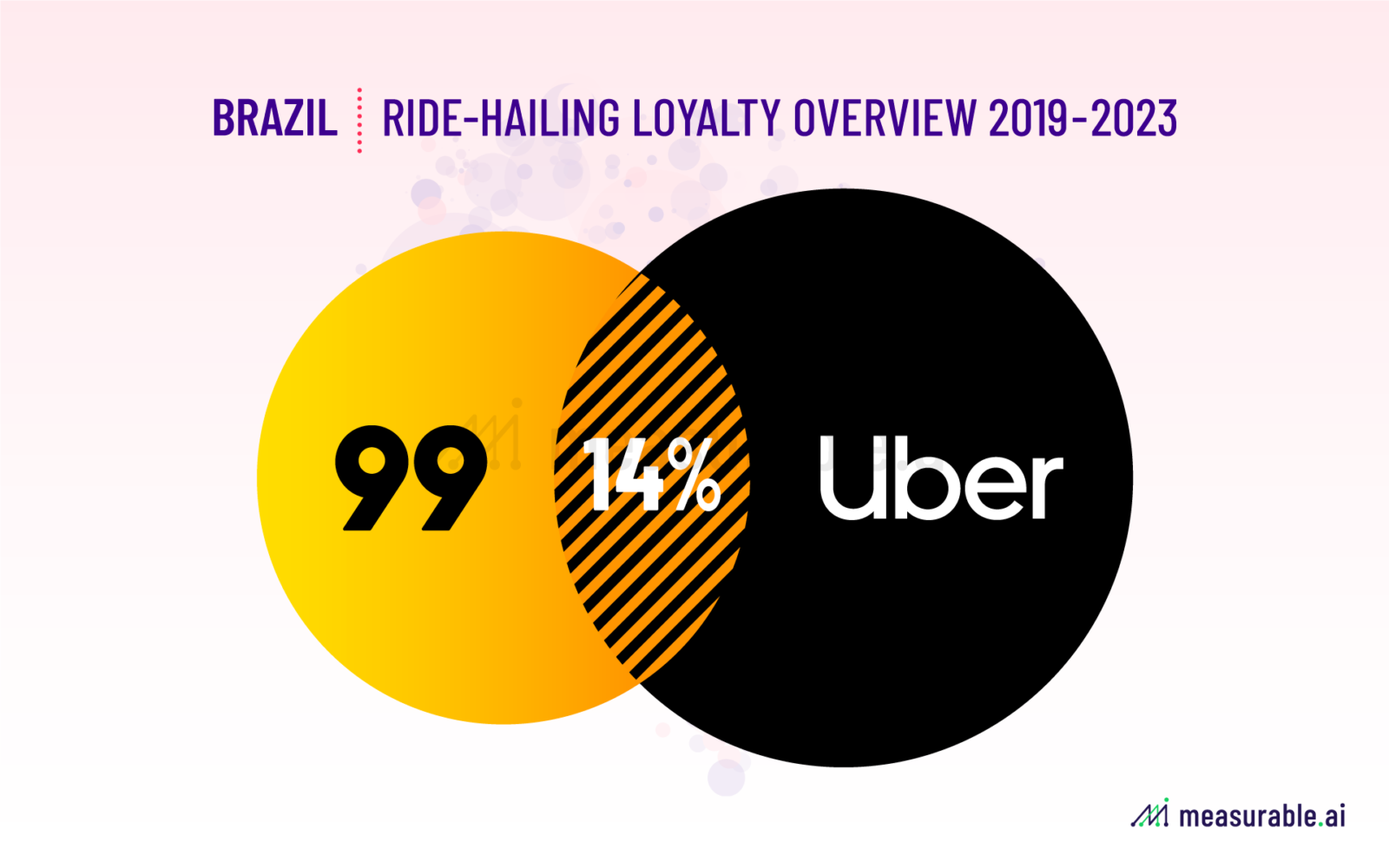 In this blog, we'll preview some of the highlight analysis from the Americas Ride-hailing annual report (2019-2023). First stop, Brazil.
Brazil Ride-hailing User demand and Consumption
The pandemic caused a significant decline in the ride-hailing industry in the Americas, as demand plummeted due to lockdowns and the shift to remote work. As the restrictions gradually eased, the consumption for ride-hailing services started to recover. Post-pandemic, the ride-hailing industry has shown resilience and adaptability, major players have successfully navigated the challenges and are poised for continued growth.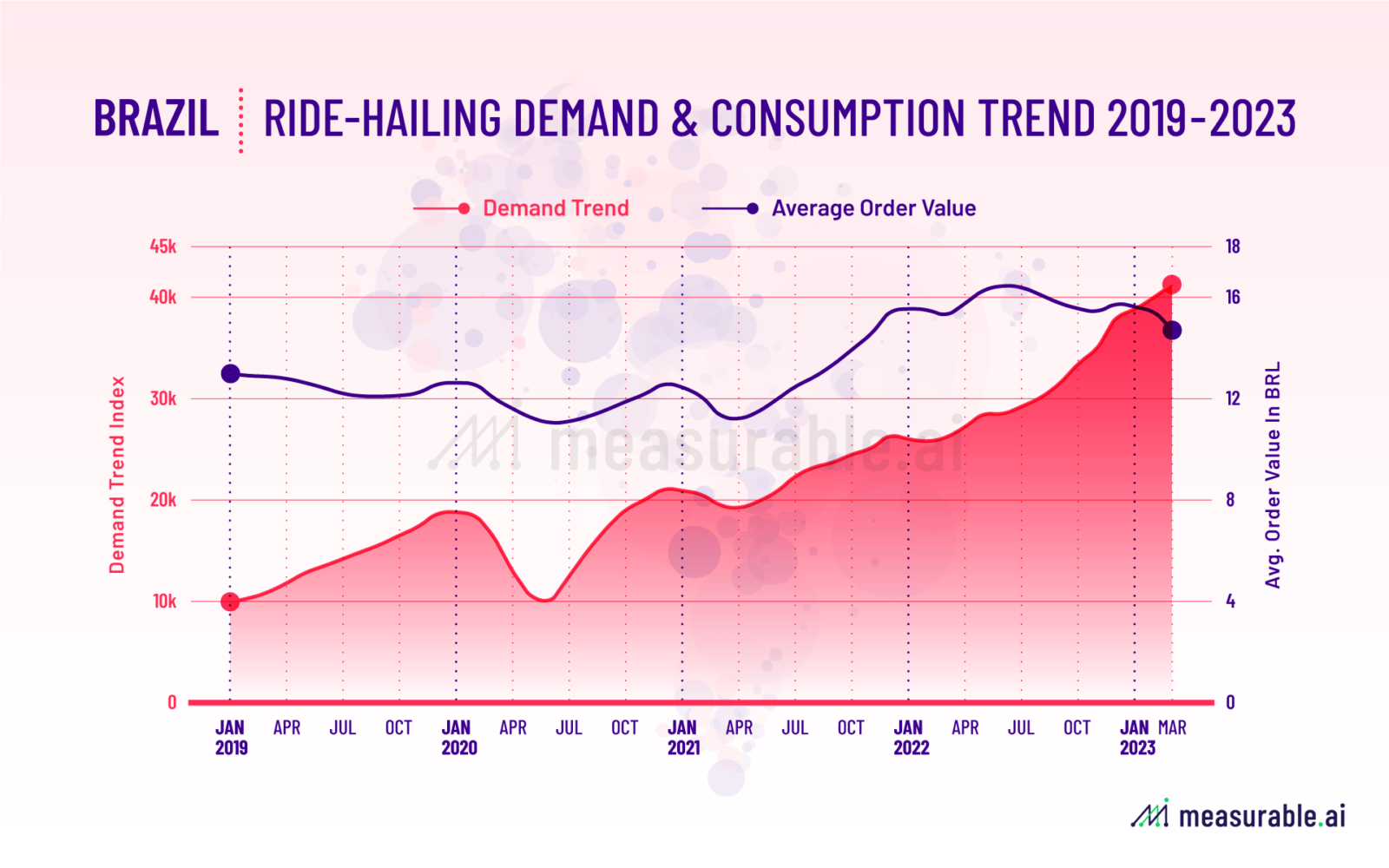 The ride-hailing industry in Brazil experienced a significant decline in demand during Q2 2020, mainly due to the impact of the pandemic and the associated lockdown measures. However, the market demonstrated remarkable resilience and eventually bounced back, with demand levels returning to pre-pandemic figures. From 2019 to 2022, the demand trend for ride-hailing services in Brazil exhibited a compound annual growth rate (CAGR) of 20.6% based on order volume, highlighting the sector's robust recovery.
Furthermore, Brazilian riders' average order value (AOV) has shown consistent growth over time. Starting at around 12 BRL, the AOV steadily increased and reached approximately 15 BRL in Q1 2023. This positive trajectory in both demand and average order value indicates the strong performance and potential of Brazil's ride-hailing market, as consumers continue to embrace these services as an essential mode of transportation in their daily lives.
Brazil Ride-hailing Marketshare Overview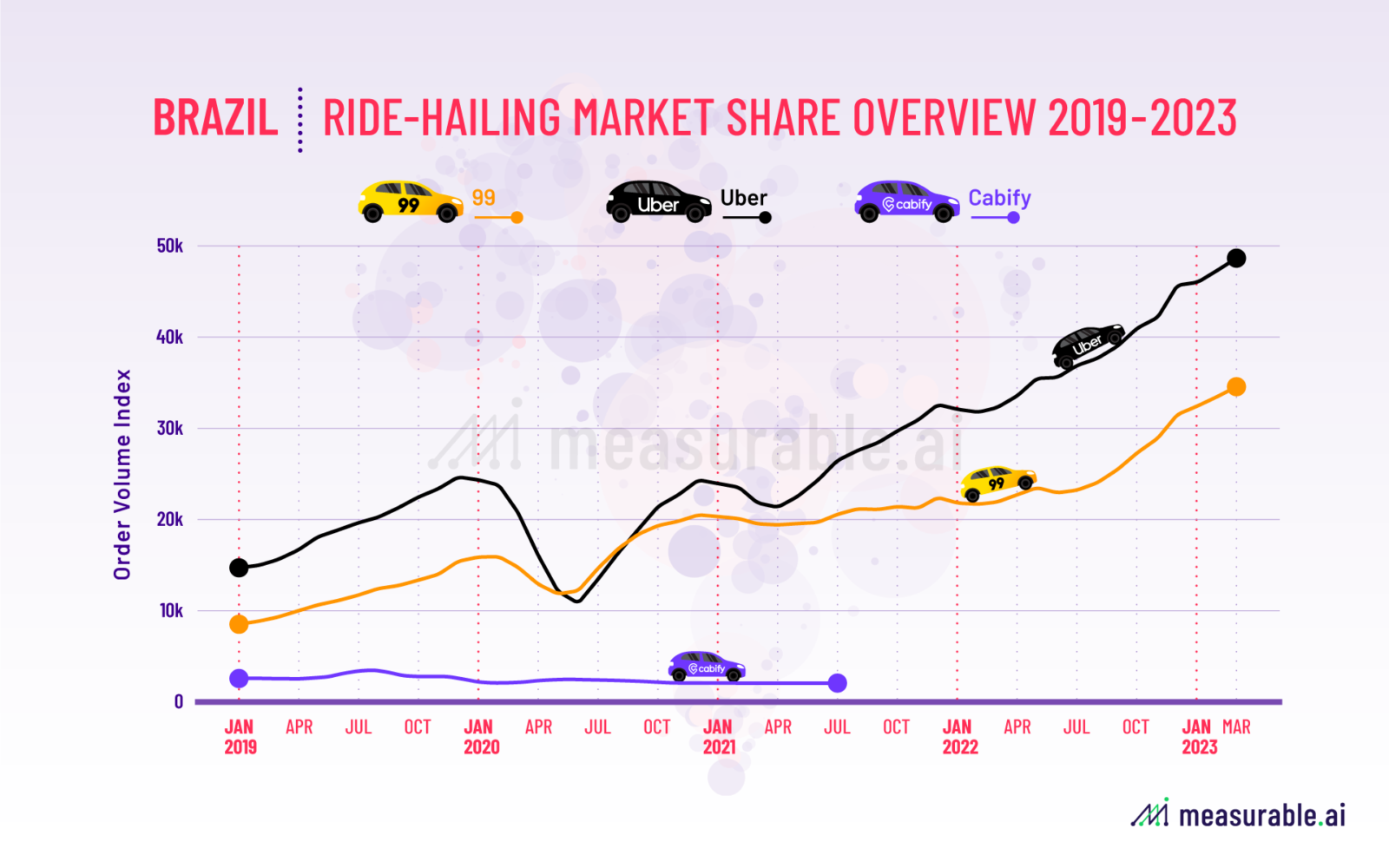 In terms of the ride-hailing competition, Uber has held a dominant position in Brazil's ride-sharing market since 2019, outpacing competitors like Ninetynine. However, during the pandemic, both Uber and Ninetynine faced substantial challenges as consumer demand plummeted due to lockdowns and social distancing measures. Despite these hardships, Uber demonstrated resilience and adaptability by implementing various strategies to weather the storm and protect its market position.
As the pandemic situation improved and restrictions were lifted, Uber managed to gradually regain consumer confidence and rebuild its market share. By focusing on safety measures, innovative solutions, and promotional efforts, the company succeeded in attracting more users and increasing its order volume. By Q1 2023, Uber's market share by order volume had risen to nearly 60%, showcasing the company's strong recovery and commitment to maintaining its leading position in Brazil's ride-sharing market.
Sign up to read FULL report HERE
Check out our former report on Asia online delivery (food+grocery).
ABOUT MEASURABLE AI
Measurable AI is the leading transactional e-receipt provider for the digital economy across the emerging markets. Through aggregating and anonymizing real purchase e-receipt data from their consumer panel, the company is able to provide actionable and timely insights for data-driven investors and corporations around the world.