Measurable AI Debuts its Flagship Asia Food Delivery Market Report 
A Three Part Analysis of Defining Trends from 2019-2022
Measurable AI releases its inaugural Asia Online Food and Grocery Delivery Overview Report capturing key insights across 9 Asian markets from 2019 to 2022: Singapore, Indonesia, Malaysia, Thailand, Philippines, Hong Kong, Taiwan, India, Japan.
The report releases major findings based on Measurable AI's proprietary e-receipt panel in three parts: food delivery demand and consumption trends, market share changes, and consumer loyalty amongst the key players in each country. With more than 2 million unique users, Measurable AI owns the largest emerging markets consumer e-receipts panel in the world.
"The pandemic has brought about rapid changes in the food delivery industry worldwide, both in terms of merger and acquisition activity as well as shifts in consumer behavior," said Charlie Sheng, co-founder of Measurable AI and co-author of the report. "We have had several clients enquire about market share changes and shifts in consumer spending behavior for the Asia market so we thought it apt to write a report that provides an overview of the key observations as gleaned from our datasets."
In the fast-growing and disruptive digital sectors, traditional data sources may not be enough to provide investors and corporations with the answers they need. This is more often the case in emerging markets where data is more opaque and harder to access. This is where alternative data sources such as Measurable AI's e-receipt panel steps in to address the gaps in knowledge.
Measurable AI has pioneered a sustainable data ecosystem whereby users of its two consumer apps are rewarded by its own cryptocurrency Measurable Data Token (MDT) powered on the blockchain. Users can opt-in to share de-identified data with Measurable AI for its aggregated insights.
The Asia Food Delivery Market report is also available as NFT whereby the 66 holders will have exclusive access to the underlying datasets used in the report.
"Measurable AI's granular dataset helped us answer pressing questions pertaining to market share changes as well as allowing us to understand our own consumer purchasing behavior better", noted a data insights lead from a major food delivery aggregator. "Furthermore, by calculating our user base overlap with our competitors, it helped us create a more effective loyalty program and promotional strategy to improve our customer retention."
The release of the report comes on the heels of Bryan Tsui, previous senior Asia-Pacific director of revenue for Yipit Data, joining the firm as its new Chief Executive Officer.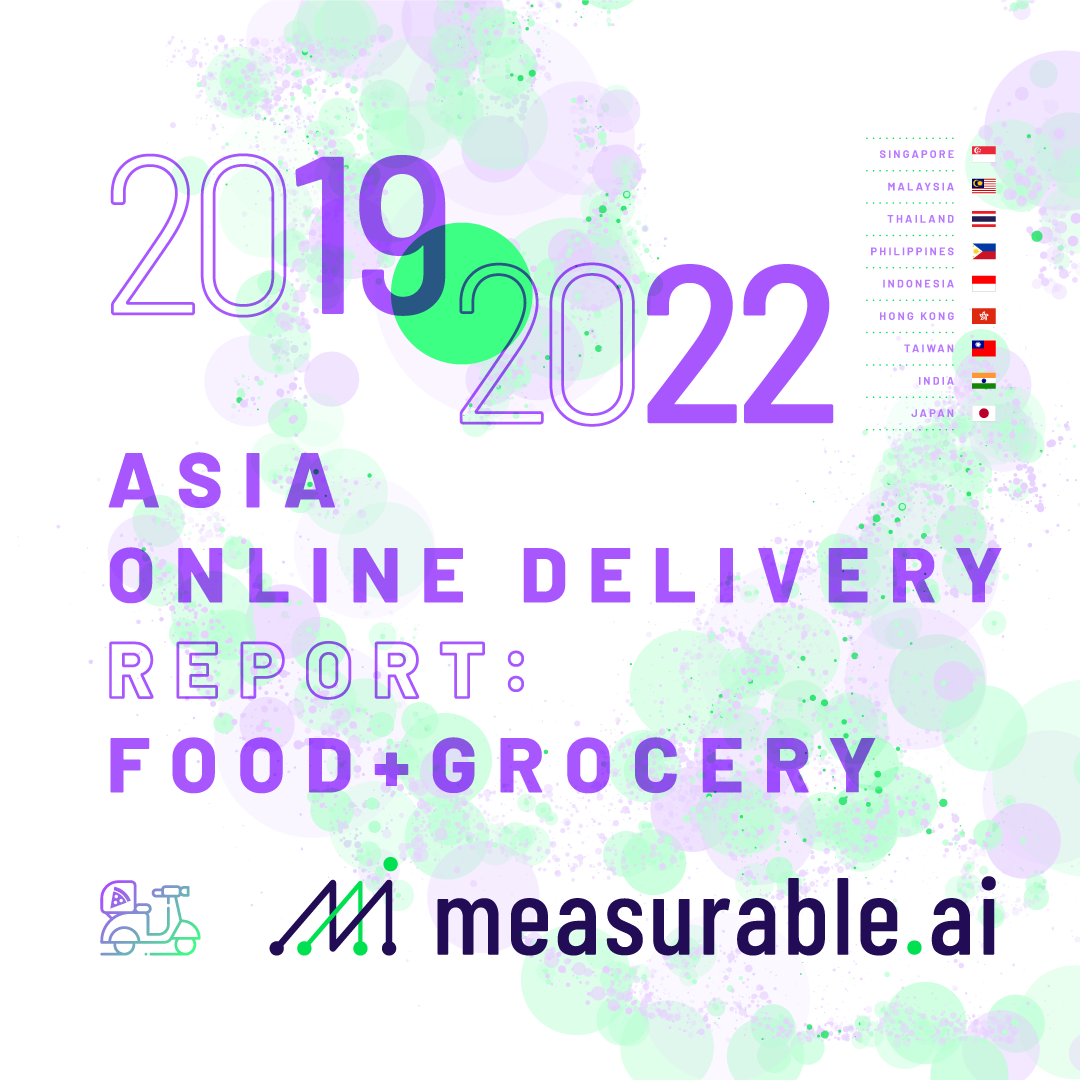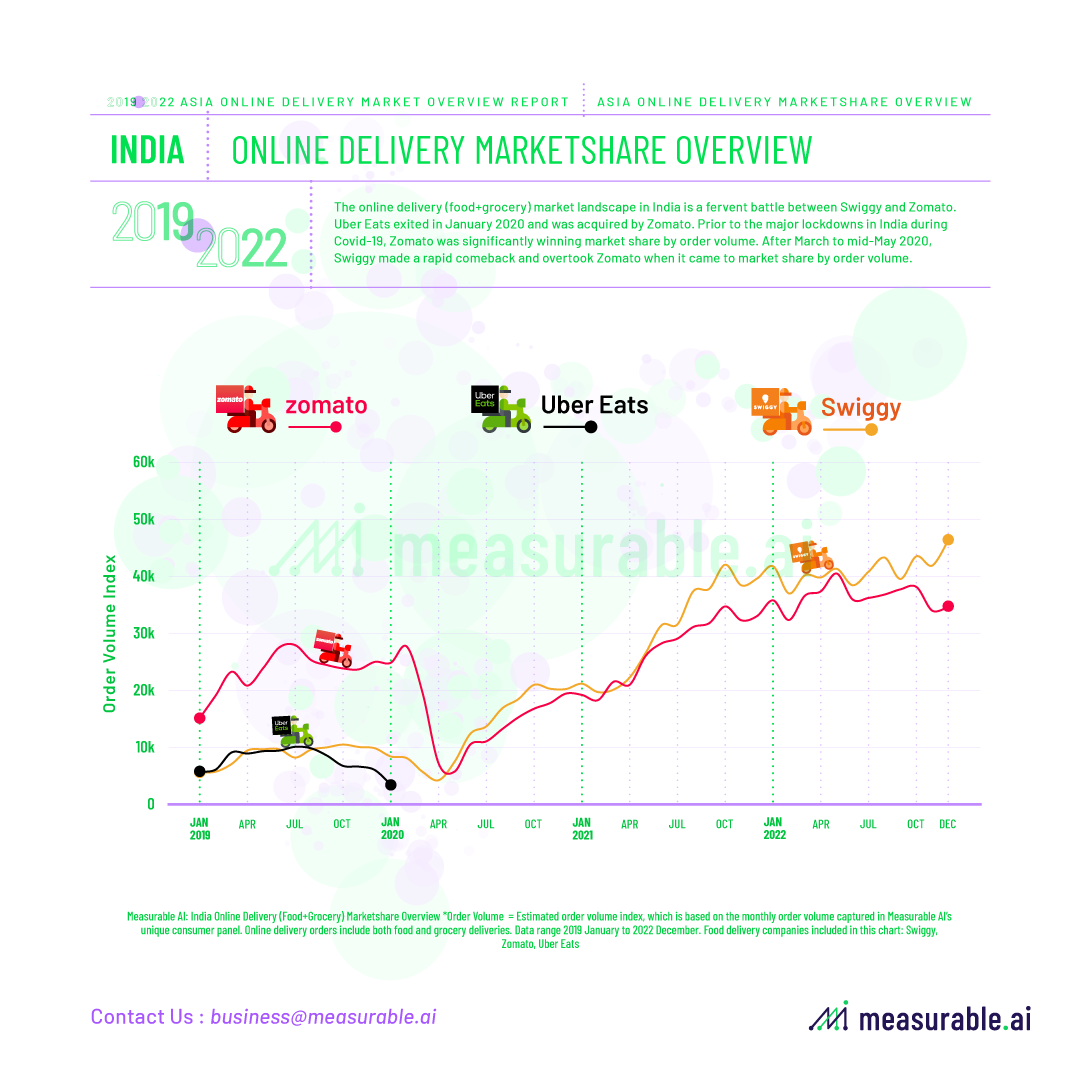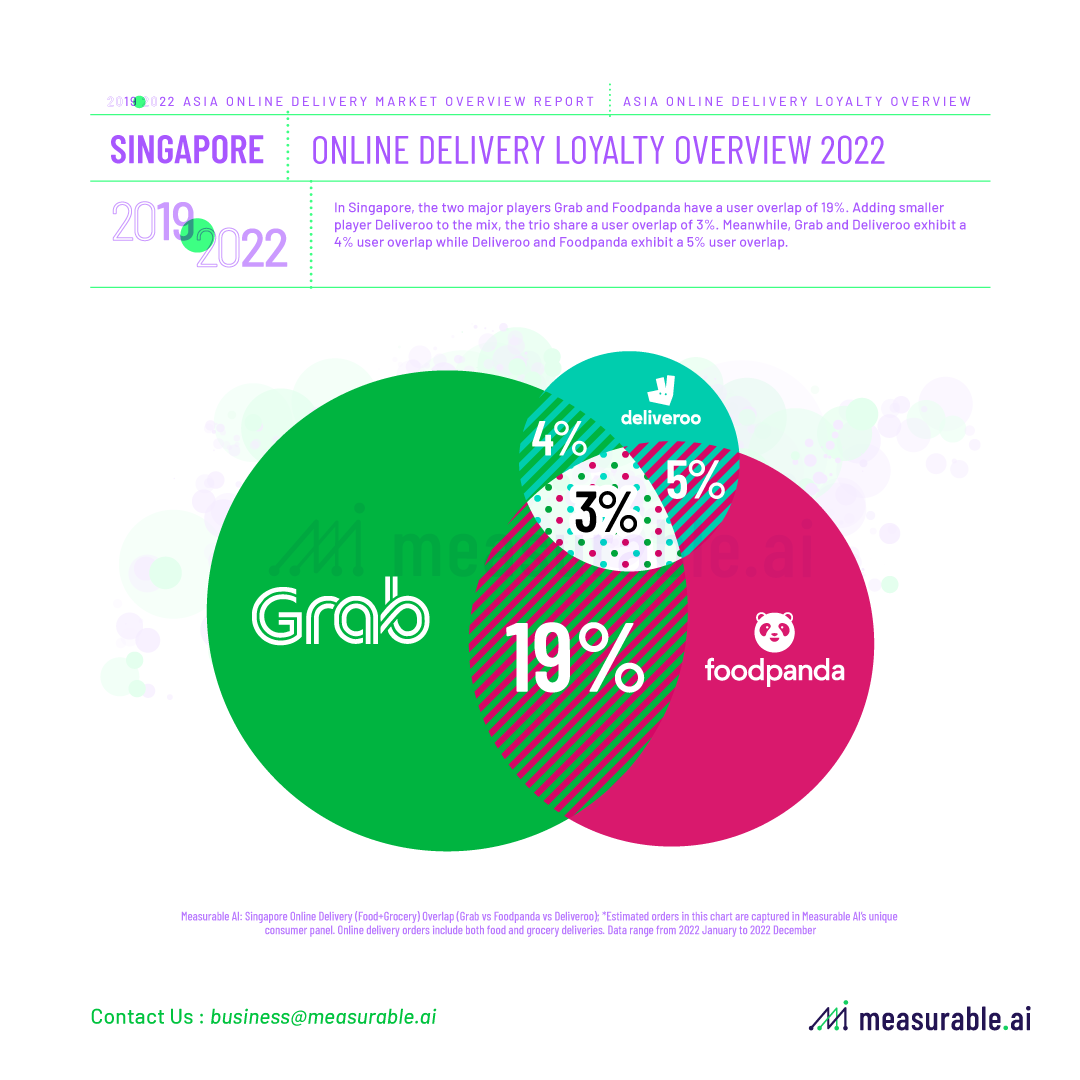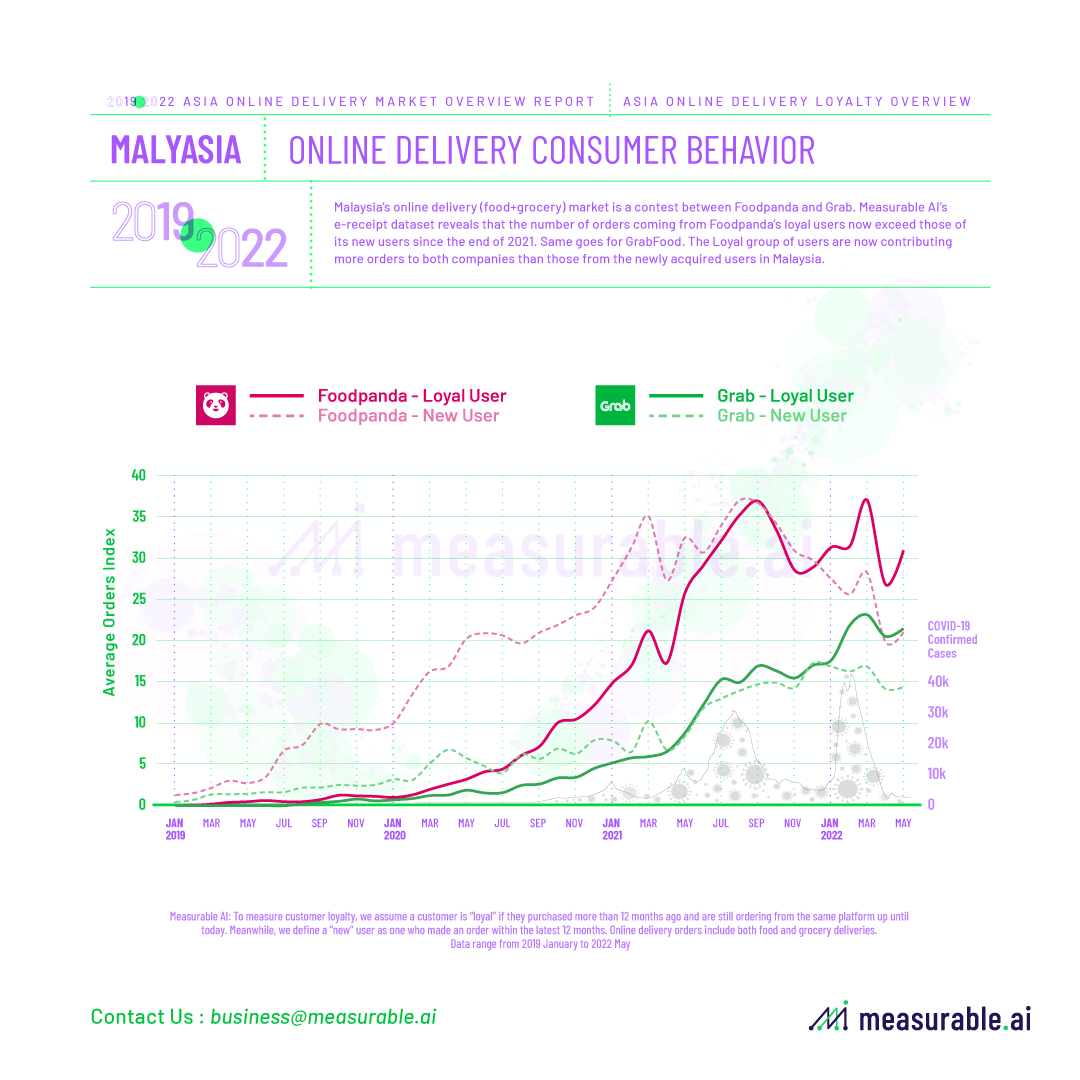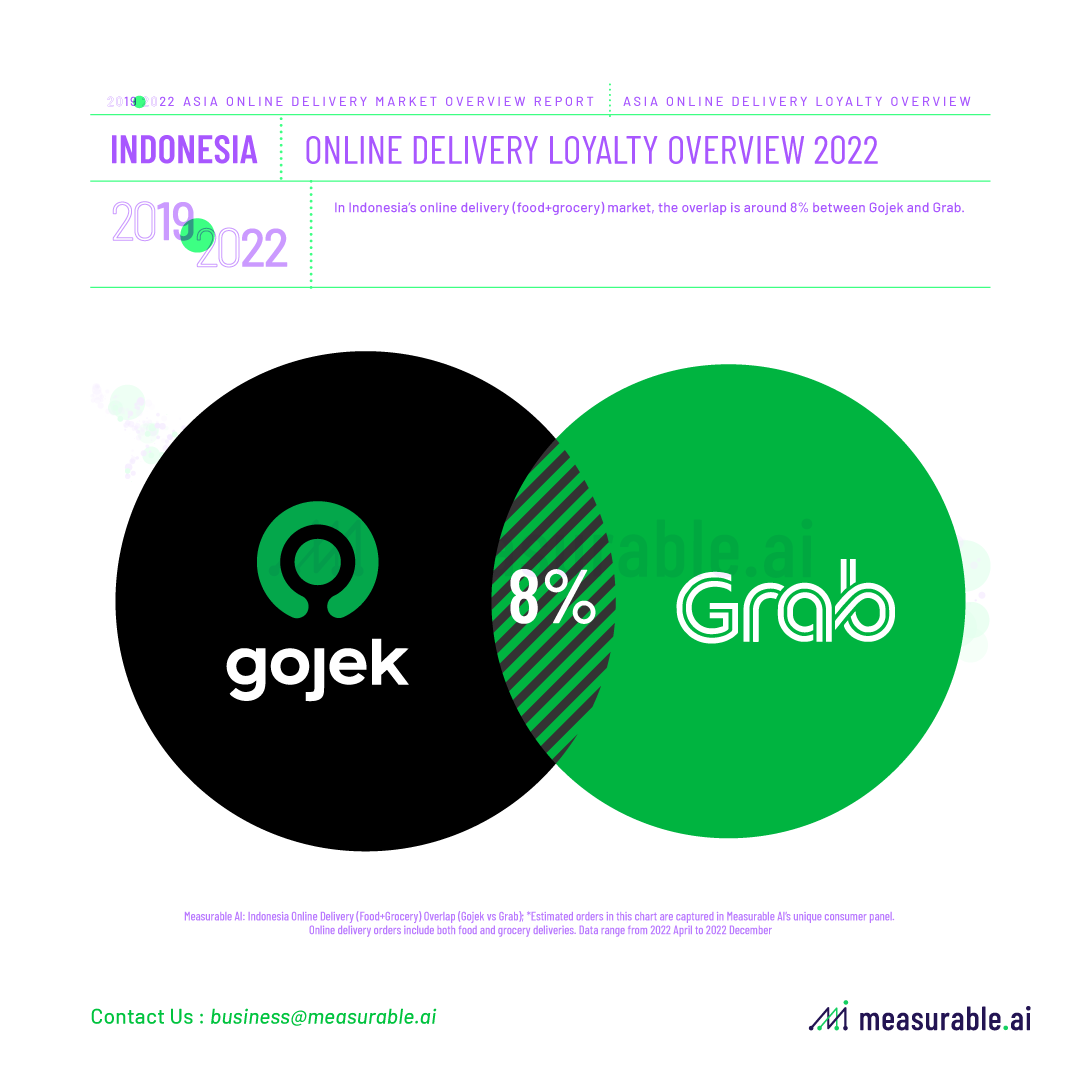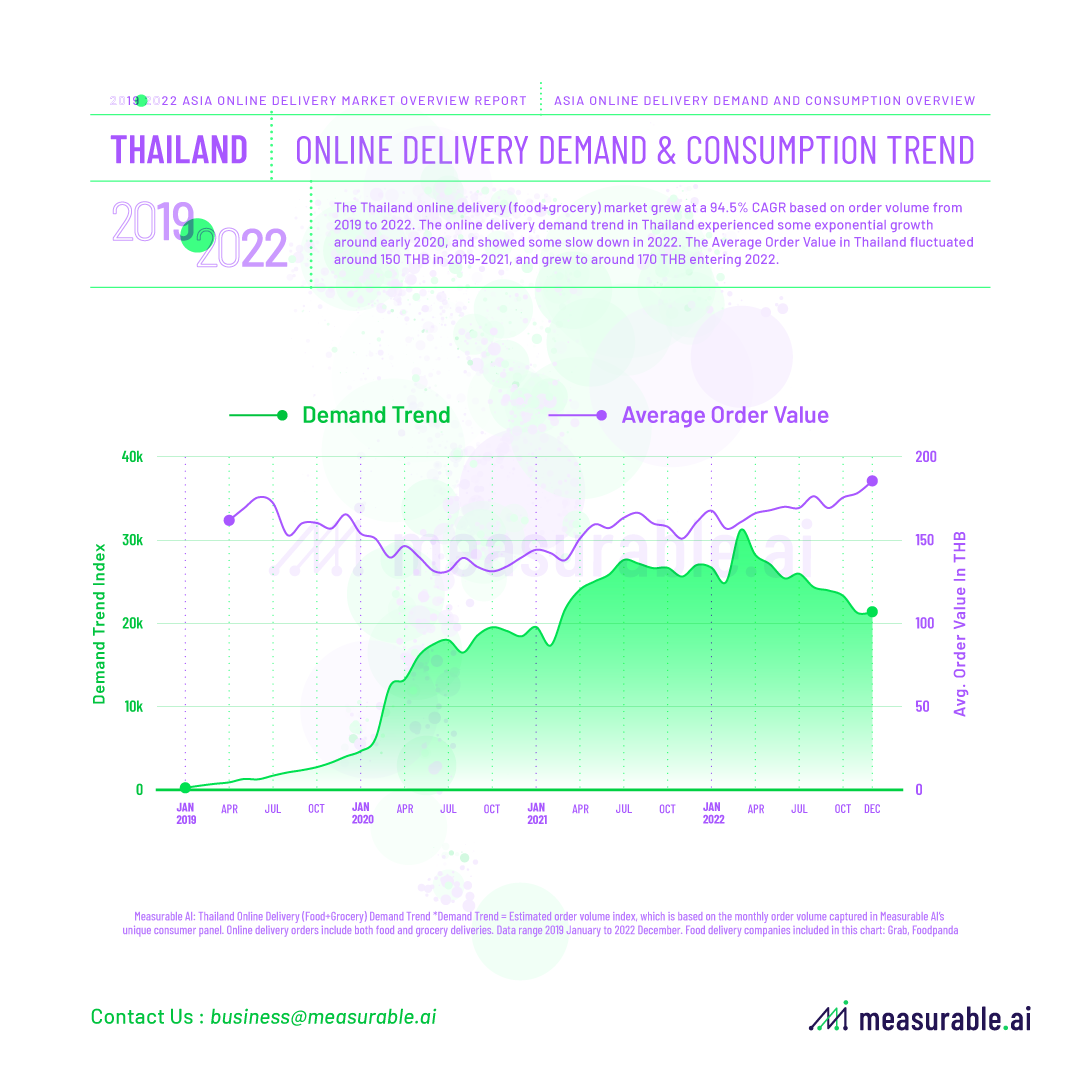 ABOUT MEASURABLE AI
Founded in 2018, Measurable AI is the leading transactional e-receipt provider for the digital economy across the emerging markets. Through aggregating and anonymizing real purchase e-receipt data from their consumer panel, the company is able to provide actionable and timely insights for data-driven investors and corporations around the world.