Food Delivery: Who owns the most loyal users?
As consumer adoption of food delivery increases, the competition among food delivery companies on wallet share and loyalty continues.
If a restaurant is available on all delivery apps, users get to choose which app to order from. To lure more users to their own platforms, food delivery companies need to adjust their pricing strategies, optimize the service, run various promotion campaigns, and even offer alternative services such as grocery deliveries.
FoodPanda is winning in user loyalty in Hong Kong
According to Measurable AI's e-receipts data in 2020, Foodpanda, Deliveroo, and UberEats own 67%, 45%, and 29% of total users respectively in the Hong Kong market. Among all of them, 37% of users choose Foodpanda exclusively.
Among the rest of the users, 36% also ordered food through Deliveroo and 20% on UberEats. Compared with the other two players in Hong Kong, Foodpanda users stand out to be the most loyal ones.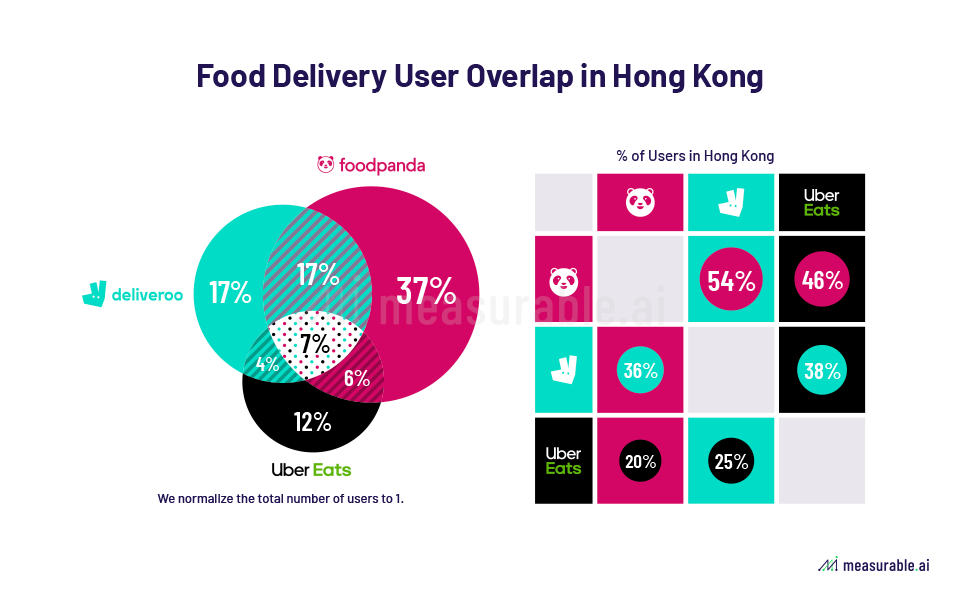 Deliveroo Plus: VIP users make more orders with fewer items
Deliveroo is the only platform that offers a premium membership to users which covers all delivery fees with a subscription fee.
In comparison between VIP and No-VIP users in Hong Kong, we find that the former group tends to order more frequently, probably for the convenience of zero delivery fee, thus the average price of the VIP orders is a bit lower than that of the non-VIP ones.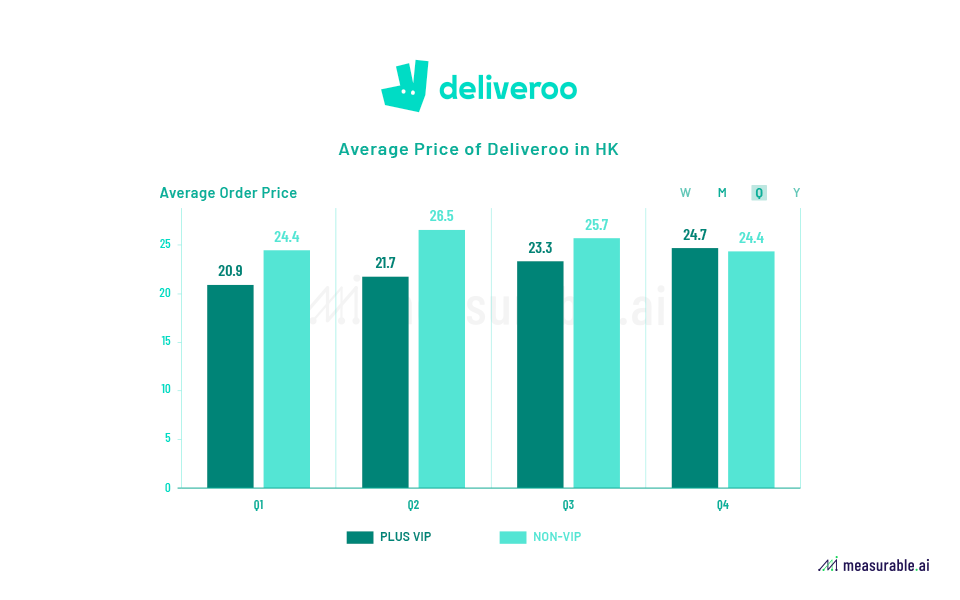 In Singapore, Grab is leading in both market share and loyal users. According to all e-receipts transactions in 2020 from Measurable AI, Grab, Foodpanda, and Deliveroo take the share of 66%, 59%, and 17% of total users respectively in the Singapore market.
A whopping 35% of users choose Grab exclusively in Singapore, while 27% of people use Foodpanda only and 3% on Deliveroo.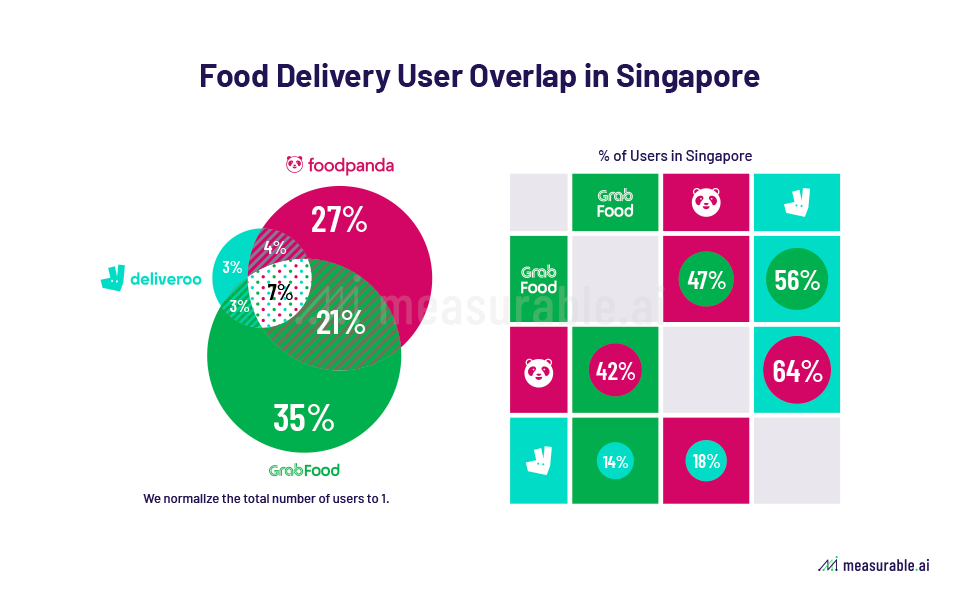 Weak advantage of Foodpanda in Taiwan
In 2020, there are mainly 2 players in Taiwan, for Deliveroo already quit the market in April. Foodpanda and UberEats share the market, 38% of users in Taiwan order their food only on Foodpanda, and 29% choose UberEats. In 2020, 33% of users in Taiwan have spent money on both platforms.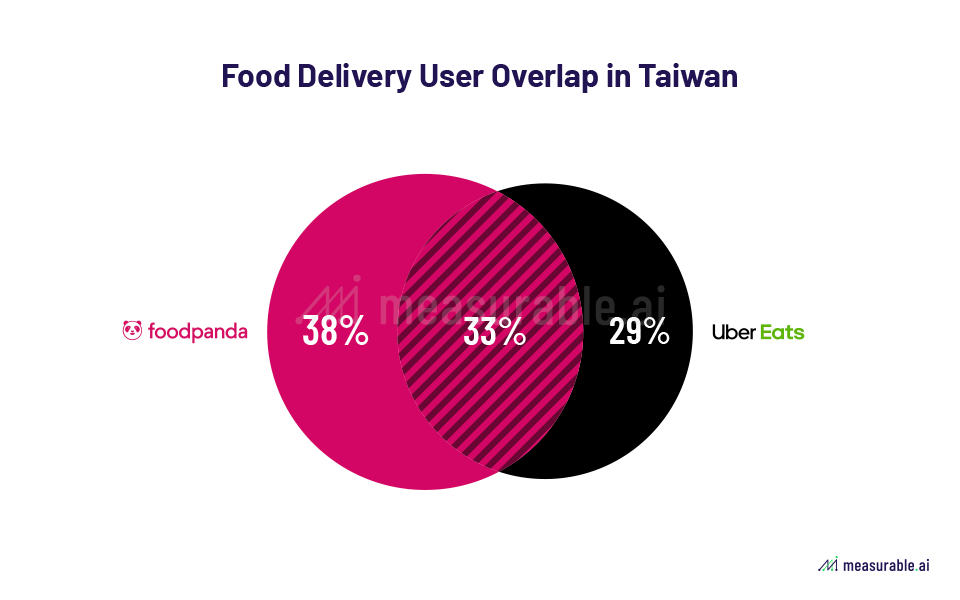 Talk to us for more transactional datasets on food delivery industries in more markets.
ABOUT US
Measurable AI provides actionable consumer insights based on millions of consumers' transactional records for the emerging markets.
Jocelyn Yang is a data analyst with a background in economics and blockchain. She enjoys using Measurable AI's unique transactional e-receipts data to generate consumer insights for the emerging markets.
*The Content is for informational purposes only, you should not construe any such information or other material as investment advice
Read previous reports on Food Delivery:
The Roller Coaster of Food-Delivery Companies in Asia (II)
The Roller Coaster of Food-Delivery Companies in Asia (I)