Malaysia: Tracking Online Consumer Spending amid Covid-19
While the new waves of coronavirus continue to hit the world, consumers have gradually become used to the new norm of working from home and shopping online. The panic buying peak during the first breakouts may have been normalized, but in every aspect of life, the shopping behavior patterns are still changing.

Transaction value in the digital commerce segment in Malaysia is projected around US$ 11b in 2020, which makes up to almost 21% of the country's total consumer spending. (Statistica, 2020)
Measurable AI's granular item-level e-receipts dataset provides insights into consumer spending behaviors across different sectors in Malaysia during the pandemic.
Utility Bills Go High and Digital 

Tenaga Nasional (KLSE: TENAGA), Malaysia's national and the only electric utility company realizes digital transformation thanks to the pandemic. Its portal website and mobile app MyTNB just announced over 4.6 million registered accounts as of October 13, 2020. The portal and app allow users to pay utility bills and other TNB related transactions online.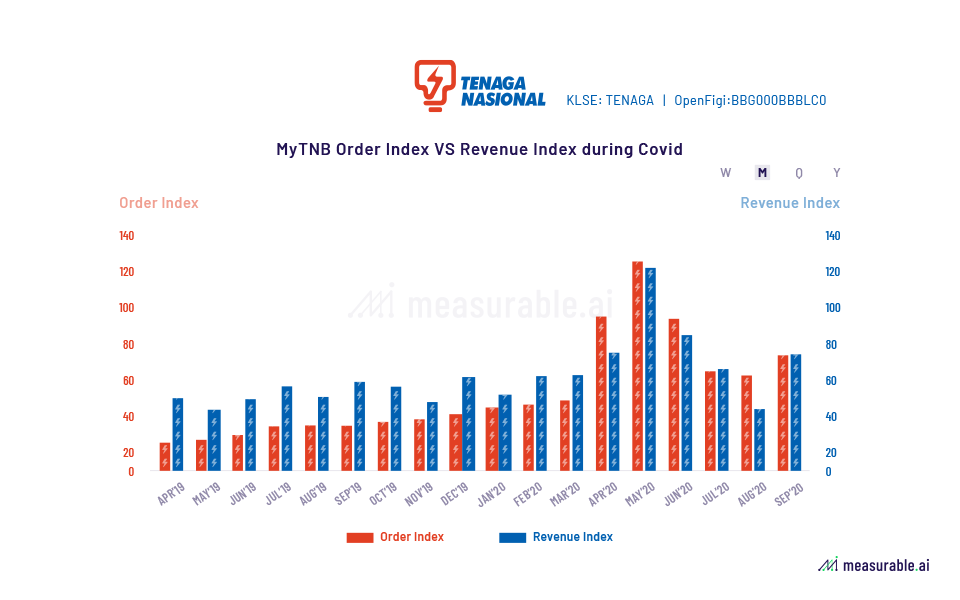 According to Measurable AI's dataset, electricity bills paid via MyTNB surged since April 2020 and peaked in the following month. The overall electricity bill amount paid also remained high in Q3. Among these utility bills, many of the users opened their MyTNB accounts for the first time.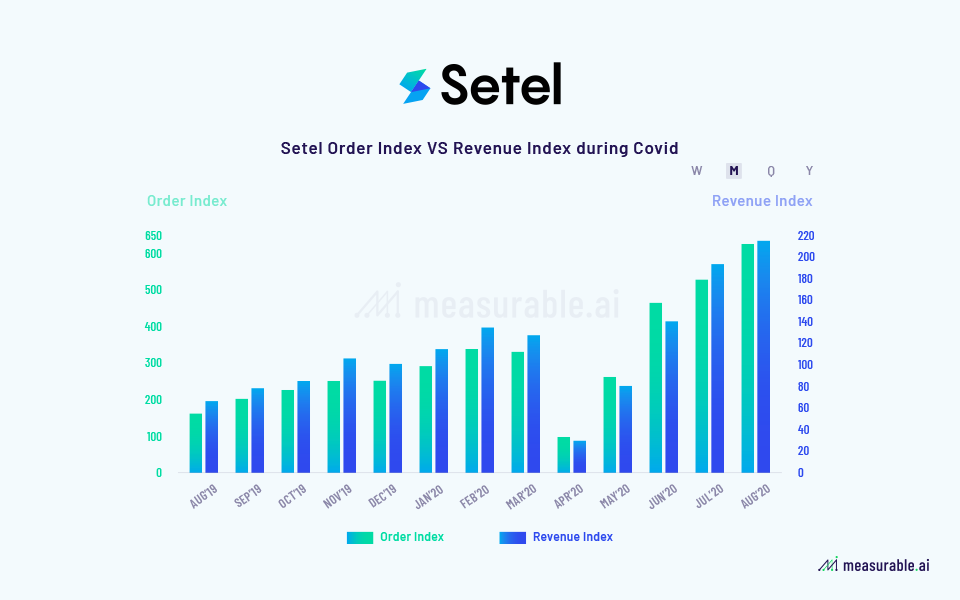 The impact on transportation was huge but recovered more quickly than other industries. Demand for gas and fuel experienced a huge drop in April and May during the lockdown, but grew back soon and even hit a new high in June and July. According to Measurable AI's e-receipts data of fuel bills sent from Setel , the gas station payment app by the country's national gas company.
E-commerce is growing, with no surprise

According to Temasek's 2019 e-conomy report, Malaysia's e-commerce market value reached over 3 billion and covers 42% of its internet economy. Not surprisingly, e-commerce sales keep growing as people try to stay out of the brick and mortar stores. Shopee (NYSE:SE), South East Asia's emerging e-commerce giant has grown to be the No.1 in Malaysia. Both its order volume and revenue amount shows steady growth during Q2 and Q3 this year. In the significant month of April alone, the order volume grew up to 30 % month-over-month and over 65% year-over-year.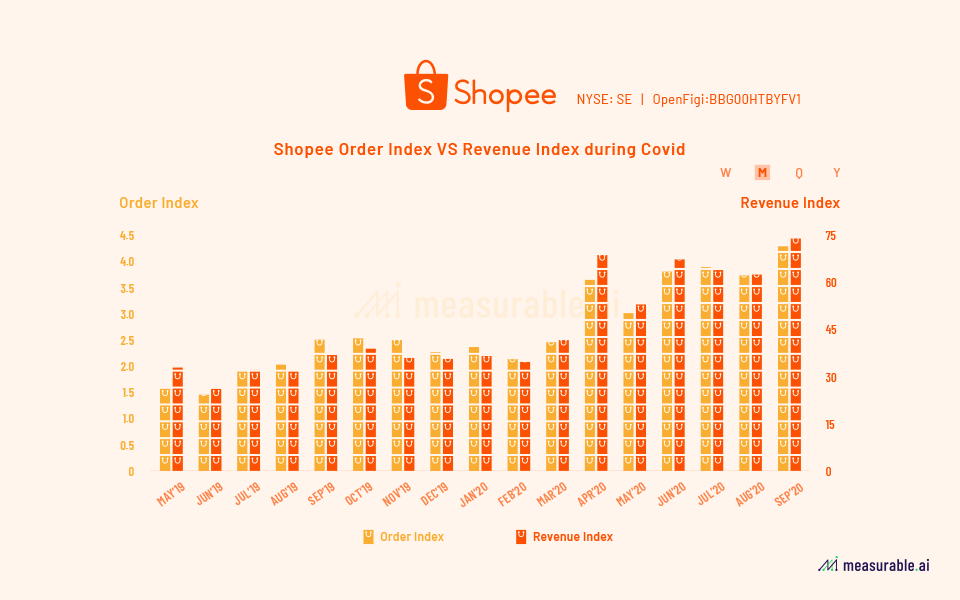 All for Food-Delivery, None for Ride-hailing
Though usually offered within the same app, ride-hailing and food-delivery industries experienced two very different 2020. In Malaysia, the dominant ride-hailing app Grab suffered a huge fall in business volume but gained uptrend with its booming food-delivery service GrabFood.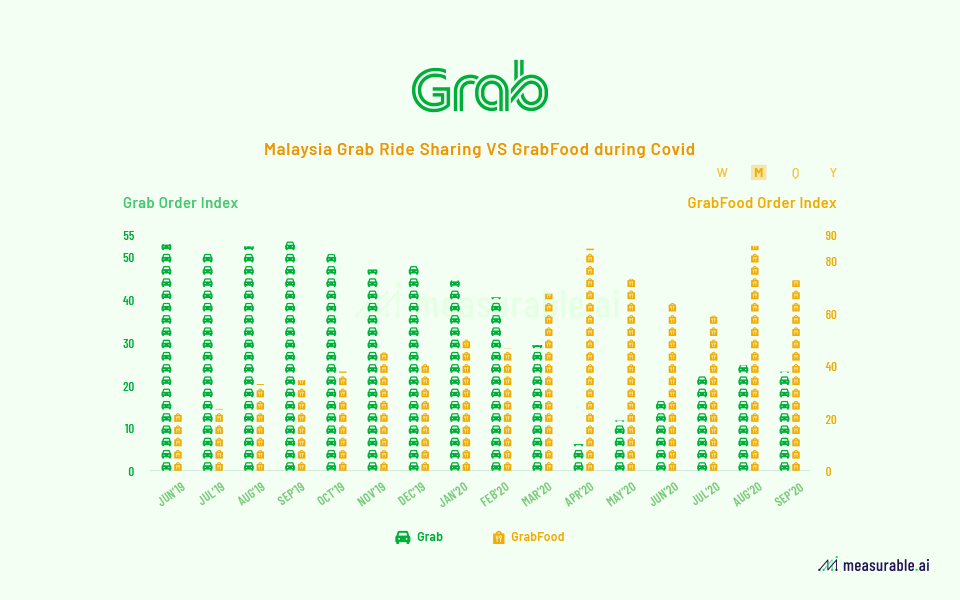 Another Food-delivery service Foodpanda (FWB: DHER) has also seen major growth during the Covid-19 and steadily kept the momentum. In our earlier research on Food -delivery in South East Asia, the same uptrend was seen in other countries as well for Foodpanda.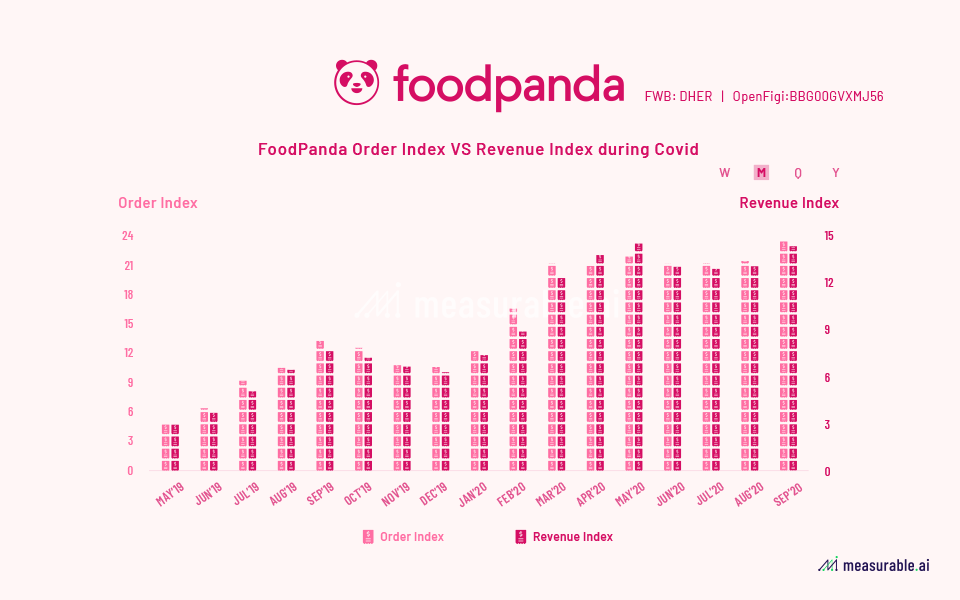 Payments Online versus Offline
Online payment gateways (and P2P wallets) such as iPay88, which consumers rely on to do online shopping have been doing okay.
E-wallet providers that are linked to offline retailers and shops experienced a significant drop during the lockdown and recovered healthily along when cities reopened in Malaysia. Services like Fave (mobile e-wallet app) has taken a hit since April, with a drop of over 60% month-over-month.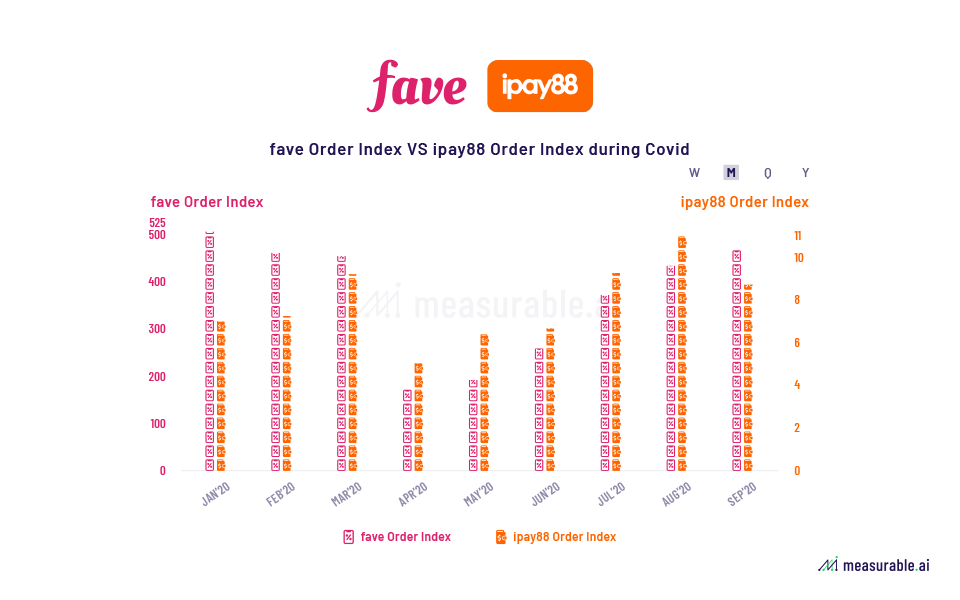 Local Classified is doing alright

Mudah is one of the biggest classified and second-hand buy and sell marketplace. Measurable AI's e-receipts data shows that the monthly estimated new listings fell dramatically in March, April, and May, but shortly recovered to where it was before the pandemic.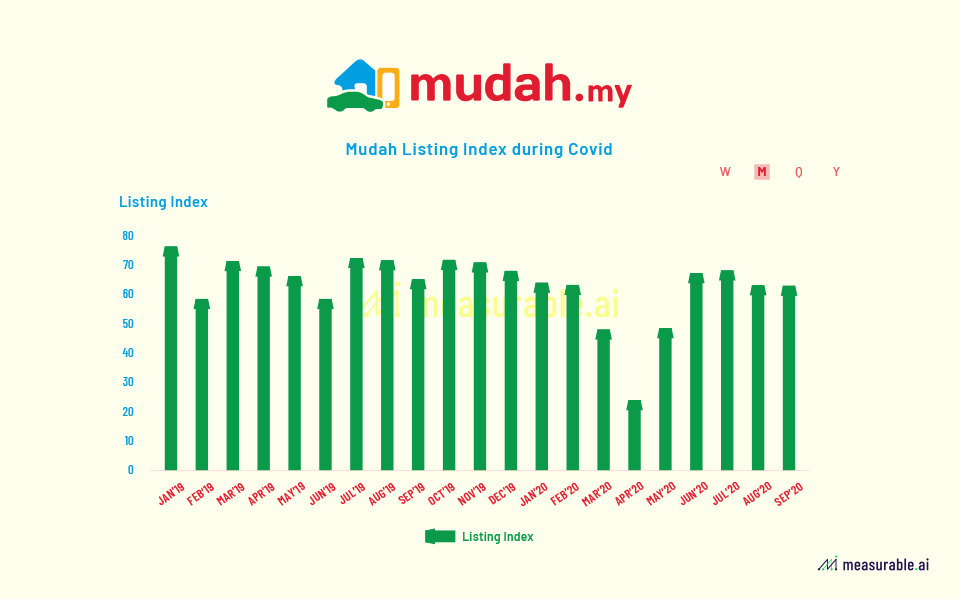 Additionally, among all the listings, Gadgets and Electronic remains to be the most popular category despite the pandemic, there was also a slight increase in listings in the home appliance category in recent months.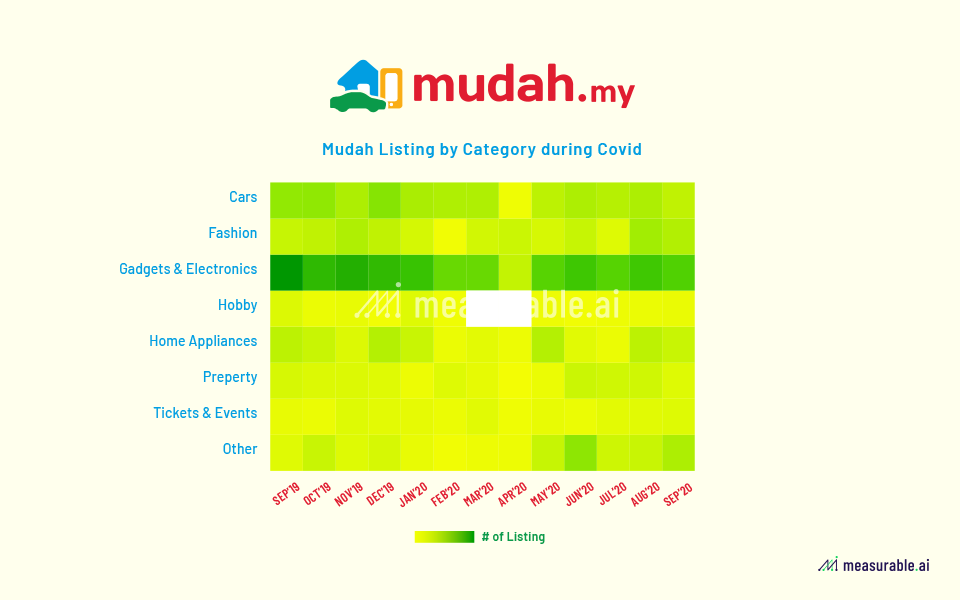 Talk to us for more transactional datasets on consumer spending in more emerging markets.


ABOUT US
Measurable AI provides actionable consumer insights based on millions of consumers' transactional records for the emerging markets.
Charlie Sheng is a serial female entrepreneur, and a dedicated communicator for technology. Charlie writes stories about consumer trends with Measurable AI' real-time transactional data panel.
You can reach her at [email protected]
*The Content is for informational purposes only, you should not construe any such information or other material as investment advice