Target and Best Buy are Transforming Online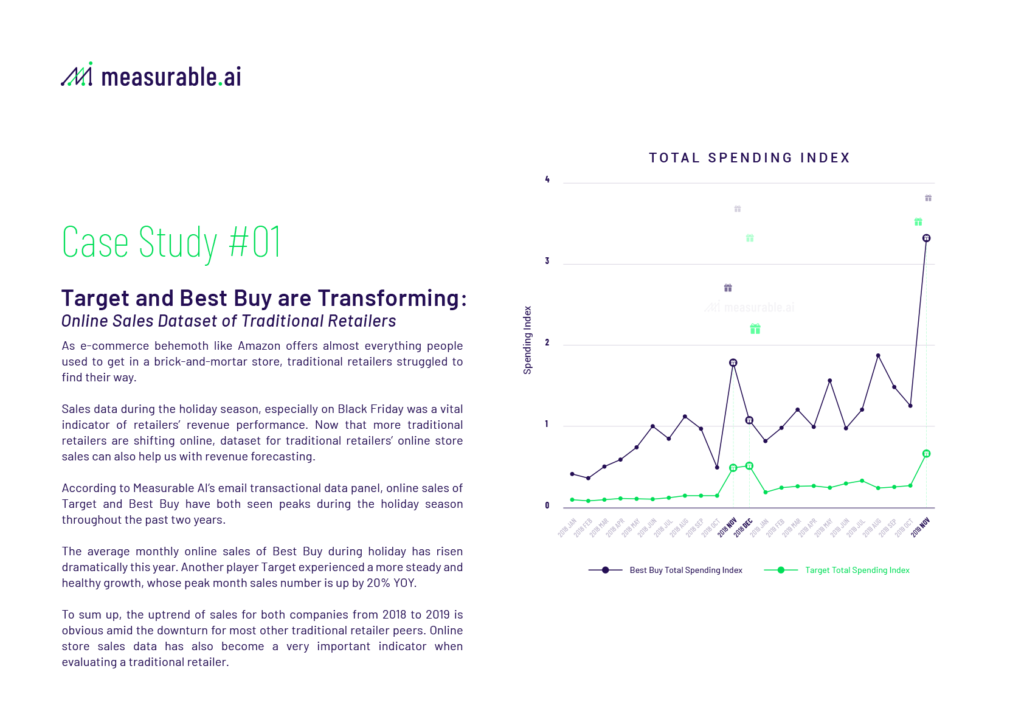 As e-commerce behemoth like Amazon offers almost everything people can get in a brick-and-mortar store, traditional retailers struggled to find their way. This year, Forever 21, Walgreens, GameStop, Gap and other retail chains have announced nearly 9,000 store closings.
Luckily some of them responded fast enough to recover lost ground. Target and Best Buy are definitely two of the most traditionally popular "Black Friday" stores where people would flock to get good deals. This year, instead of just stacking super cheap TVs and toys in stores, the two retailers are offering various ways for people to shop now, such as ordering online and picking up by themselves or getting deliveries directly.
Sales data during the holiday season, especially on Black Friday was a vital indicator of retailers' revenue performance. Now that more traditional retailers are shifting online, dataset for traditional retailers' online store sales can also help us with revenue forecasting.
According to Measurable AI's email transactional data panel, online sales of Target and Best Buy have both seen peaks during the holiday season throughout the past two years.
The average monthly online sales of Best Buy during holiday has risen dramatically this year. Another player Target experienced a more steady and healthy growth, whose peak month sales number is up by 20% YOY.
To sum up, the uptrend of sales for both companies from 2018 to 2019 is obvious amid the downturn for most other traditional retailer peers. Online store sales data has also become a very important indicator when evaluating a traditional retailer.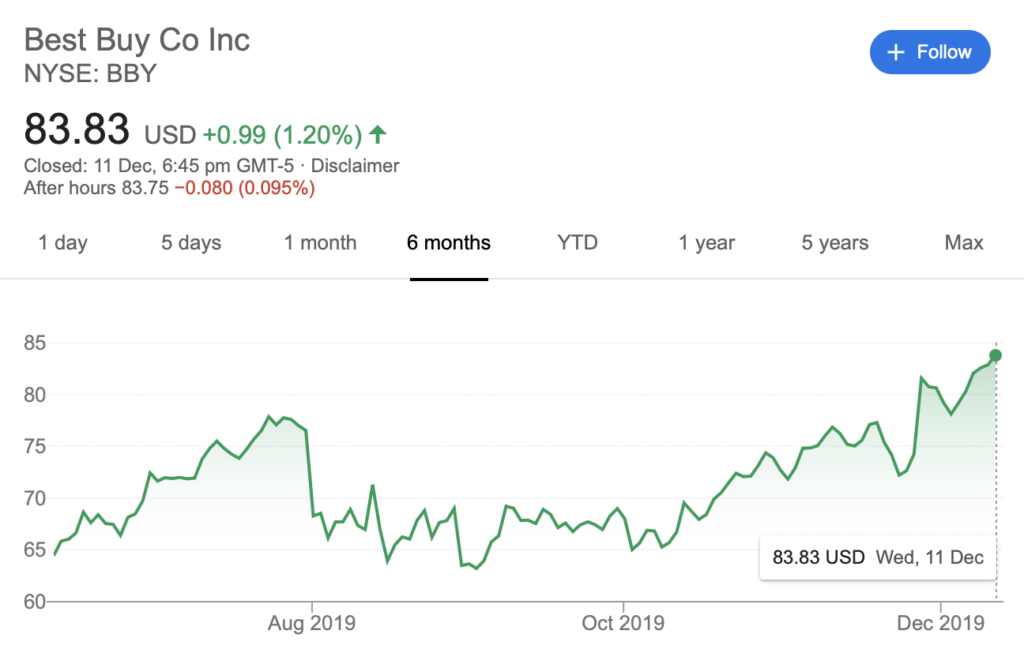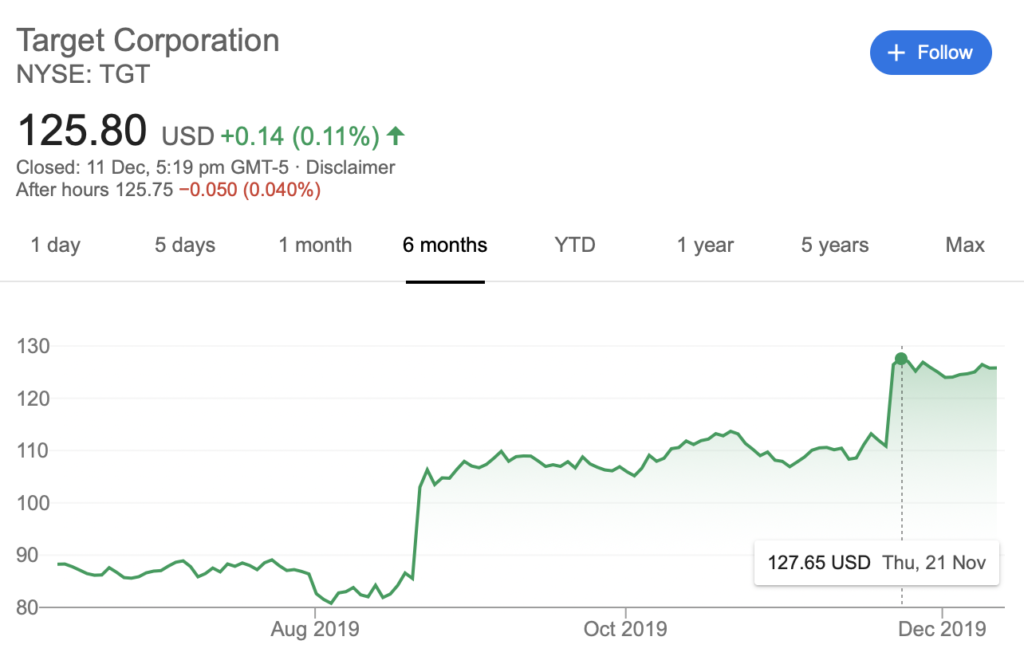 About MAI Insights
Measurable AI turns billions of transactional emails into consumer insights for emerging markets.

Charlie Sheng is a serial female entrepreneur, and a dedicated communicator for technology. Charlie specializes in trends and insights for the App Industry, with MAI Insights' real-time online consumer data panel. You can reach her at [email protected]