[DIS] [NFLX] Disney+ Launches With A Bang, Is Netflix Being Knocked Out?
Disney launches its own video streaming service Disney+ on 12 Nov 2019, recording over 10 million subscriptions on the very first day. How is it performing after its first month of release?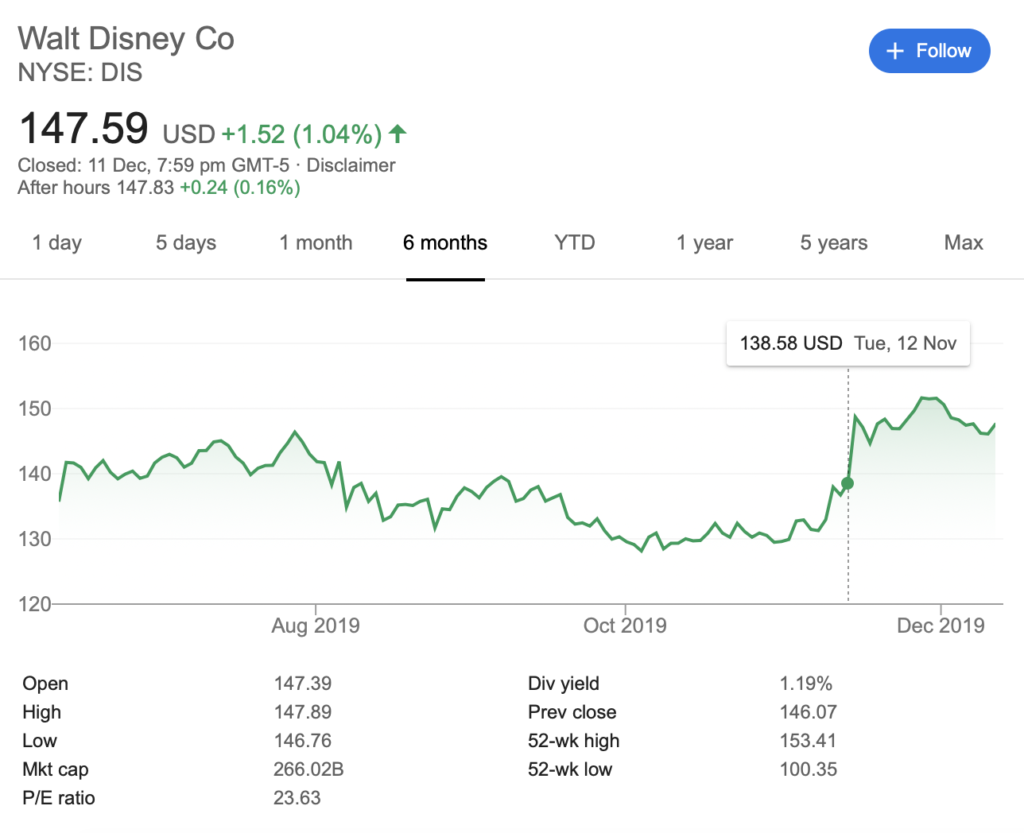 Stock price of Disney on Nasdaq skyrocketed the day after the launch and continued to have a generally good performance throughout November until now. Netflix, in contrast, took a deep dive since 12 Nov while the price of it remained unstable. The comparison reflects the market's worry on Netflix being hit right in the face by Disney+'s outstanding results, but is the newcomer really that powerful?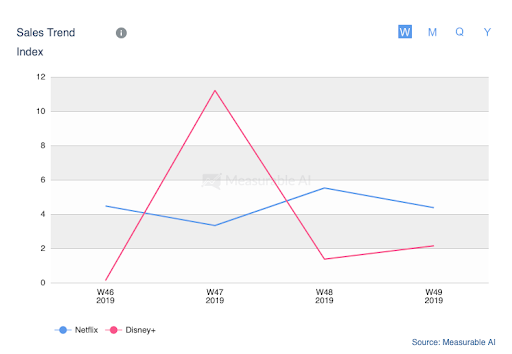 Disney+'s sales volume and subscriber numbers fall right after its launching peak, at a level significantly lower than Netflix, as shown by Measurable AI's data. Hence, it isn't fair to judge the services' future performances just by the first few weeks' numbers, especially when the dominant player is well-known for its extremely high retention rate ever since it entered the market.
Disney undoubtedly owns a huge library of classic franchises, including but definitely not limited to the Star Wars series, the Marvel Cinematic Universe and the enormous collection of Disney and Pixar cartoons. If you are a loyal fan or a parent of 2, Disney+'s family-friendly content might just be a perfect fit for you. But if you are an adult audience looking for something fun and exciting to watch over the weekends, then Netflix's constantly-updating titles of self-produced dramas and variety shows might be more attractive to you. The two streaming services may seem to be in a head-on competition, but they are in fact very different in terms of their genres of content.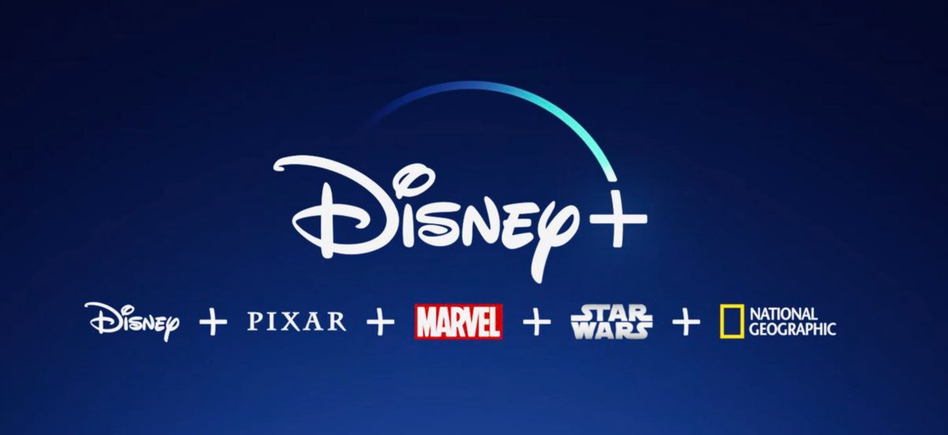 The substantially lower price set by Disney+ is another advantage of the new player against Netflix. Disney is providing its streaming services at $6.99 per month and $69.99 per year, while users can also choose to join the bundle program, paying $12.99 per month for Disney+, Hulu and ESPN+. Many afraid that such competitive price might turn Netflix's sales at risk.
However, the difference in attitudes towards advertisement between the 2 providers is also worth looking at. Experts predict, from the experience of Hulu, Disney+ might start inserting ads into its videos after the launching phase, creating unwanted disruption into audiences' watching experiences, in contrast to Netflix's no-ad policy. Also, price increase might be another option for Disney once its service got stabilized and expanded.
Hence, even though Disney+ is growing strong, especially with the Disney's aggressive acquisitions all over the entertainment industry, Netflix isn't slowing down as well. Since they are targeting audiences at two ends of a spectrum, we can estimate that Netflix's existing users would not easily migrate to Disney+ just for its content or price. Let's keep our eyes on how the two streaming giant will do in the future with MAI's authentic consumer data.
About Measurable AI
Measurable AI is your data powerhouse that provides accurate, real-time and actionable consumer insights. By scanning and identifying billions of actual online spender's email receipts, Measurable AI transforms them into valuable consumer insights, which updates daily right after the purchases happen.
Cara Lui is a blog-writer specializing in analytical industry trends and new discoveries of Mobile Apps with the assistance of the MAI Insights' real-time online consumer data panel.