ZEPETO: Why The Craze And Why People Forgot About It So Quickly
Zepeto is a socializing application designed by a Korean photography app SNOW. With its fascinating character customization feature, the app became an overnight heat in China last year in December. Unfortunately, the craze does not last long. Following the international version of Zepeto being removed from the Chinese app store, the app's revenue and number of active users went downhill sharply. Even when the localization version "Zaizai (崽崽)" was released soon after the removal to absorb original users, there were no signs of recovery.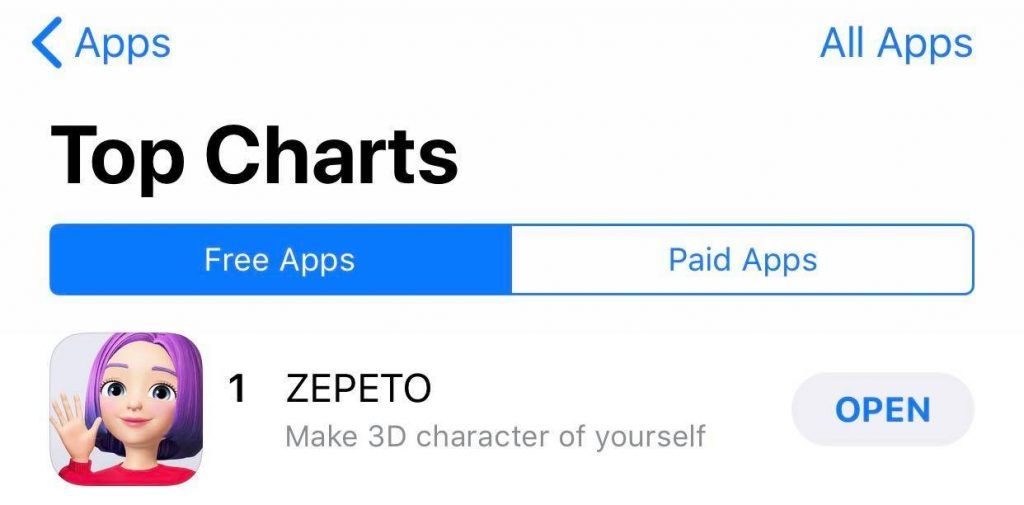 What are character customization games and why are they so popular?
Despite being described by its developer as a social networking platform, the most appealing part of the app, according to online comments, is its character customization feature.
Character customization has long been one of the most popular game genres in the Asian community. Similar to the preparation phrase in The Sims, the feature allows players to design the appearance of their own characters. From brow shapes to hairstyles to outfits, players can decide every detail of their characters.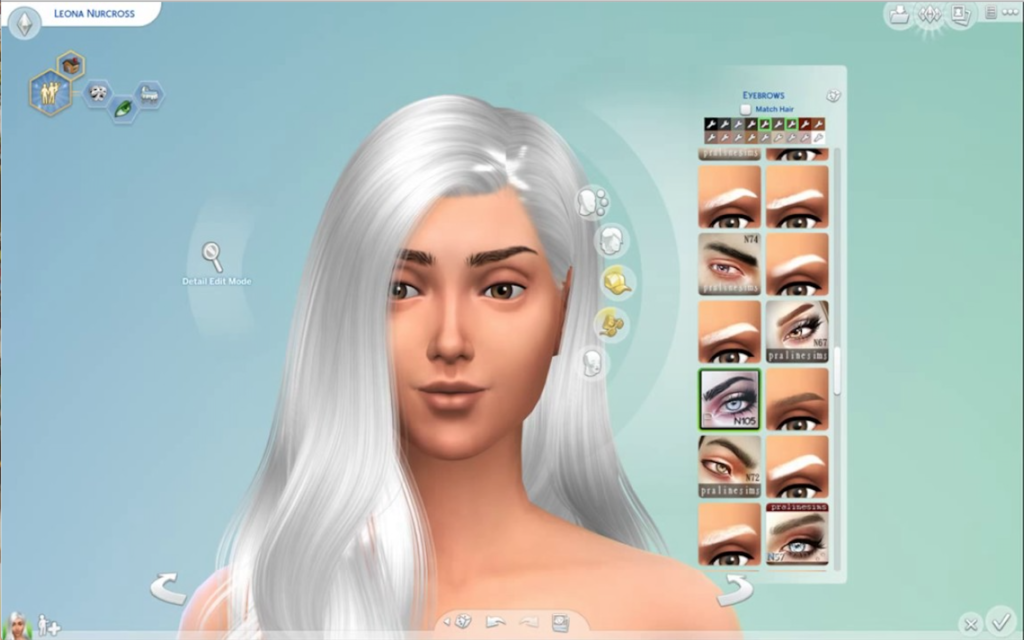 As the function gives full control to players over the creation of characters, they can employ the exact same image they have in mind to the game, no matter if it is their crush, top singer, or an embellished version of themselves. Playing with a one-of-a-kind character tailor-made to their own demands enhances players' engagement.
What's so special about ZEPETO?
To register a new account, players have to upload a picture of themselves. The app will then create a 3D cartoon character just for you. Of course, you can further adjust the character however you wish.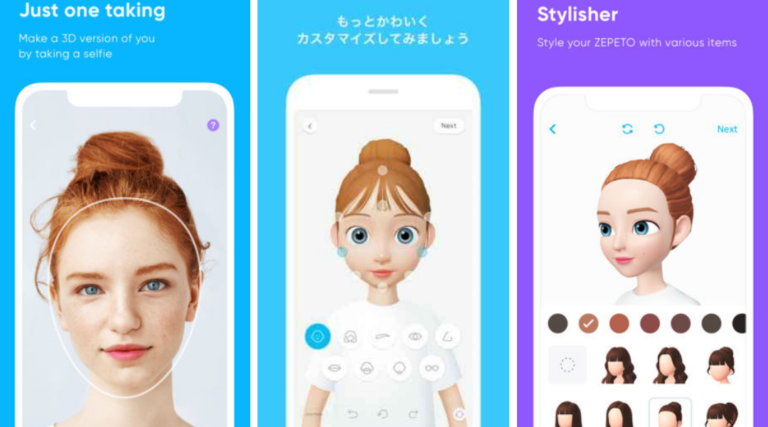 After furnishing the characters, users can make use of the socializing platform to take pictures with friends. Photos from your phone can be uploaded as the picture's backgrounds while your lovely characters can pose for you.
What makes Zepeto different, is that players can design more than just the character's look. Almost all visual elements, including the character's unique greeting gestures and interior design of its virtual room, can be decided upon players' wishes.
Also, players never have to worry about getting bored. The range of products in Zepeto is huge. Countless cute outfits. Crossover "wallpapers" and "furniture" with popular cartoons. 100+ greeting hand gestures. These are just part of the collection.
Zepeto earns money through users' purchases of items. Each player gets around 2000 coins once they first enter the game while most items in the app requires around 1000 coins. Hence, it is a must for players to buy coins with money so as to upgrade their costumes.
According to MAI Intelligence, in December 2018 when the app was at its peak, the average paying user spend was $4.14, while the sales of "19900 Coins" has contributed 37.57% of the total revenue earned. Such large amount of "coins" can be used to buy quite a lot of items in Zepeto's shop. Besides purchasing with real money, the in-app currency can also be earned by watching ads and playing little games.

Why didn't the craze last long?
Unfortunately, Zepeto did not stay on top of the list for very long. Since its removal from the Chinese app store in January 2019 (existing users can still use the app normally), the retention rate for in-app purchases fell sharply to 2.27% as referred to MAI's data.

Even when the Chinese team released a localized version "Zaizai (崽崽)" in February, the app was far less discussed and loved by users compared to Zepeto in last December, despite the huge effort put in developing region-based features such as the collaboration with Douyin (Chinese version of "TikTok").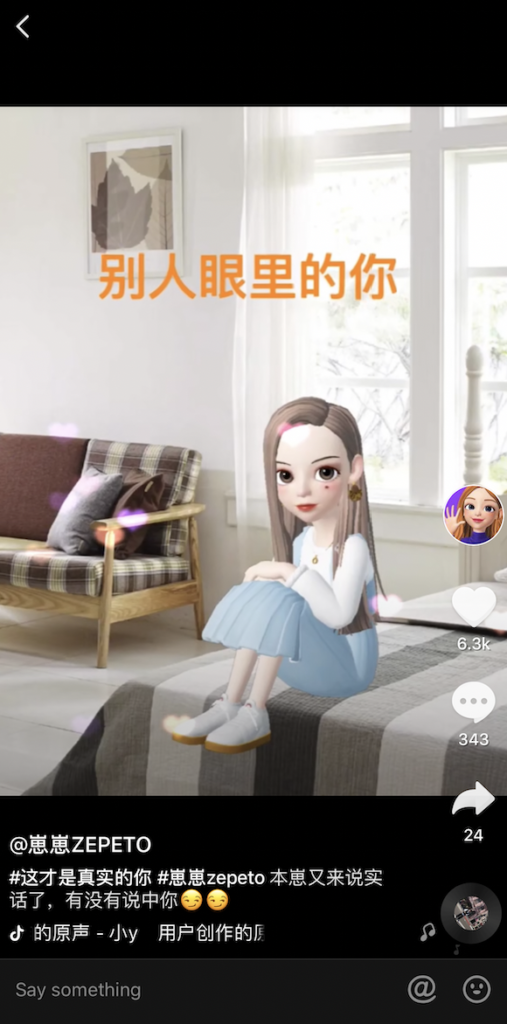 Zepeto's rapid fall is not uncommon for this particular game genre. In fact, many character customization games that used to be viral failed to maintain their positions due to the nature of them. Besides the creation of characters at the start of the game, a lot of these games have no additional features that can attract users to stay any further. As a result, the number of active users of these apps would decline significantly after a month or two.

Zepeto clearly recognizes its own weakness. The app has further developed its socializing function after re-launching in China. The app now provides a group chat feature that links strangers together by labels and themes such as "Primary Students" and "Cosplay". This also shows that the target users of Zepeto are mainly the millennials.

However, it is also worth noting that the younger generation normally has a lower financial ability, and that would become a hindrance to the revenue prospect of Zepeto. Referring to MAI's data, average order value of the app was only $2.34 even during its peak in last December, almost 50% lower than the $4.43 of Tantan (探探), another Chinese app specialized in socializing platform for strangers.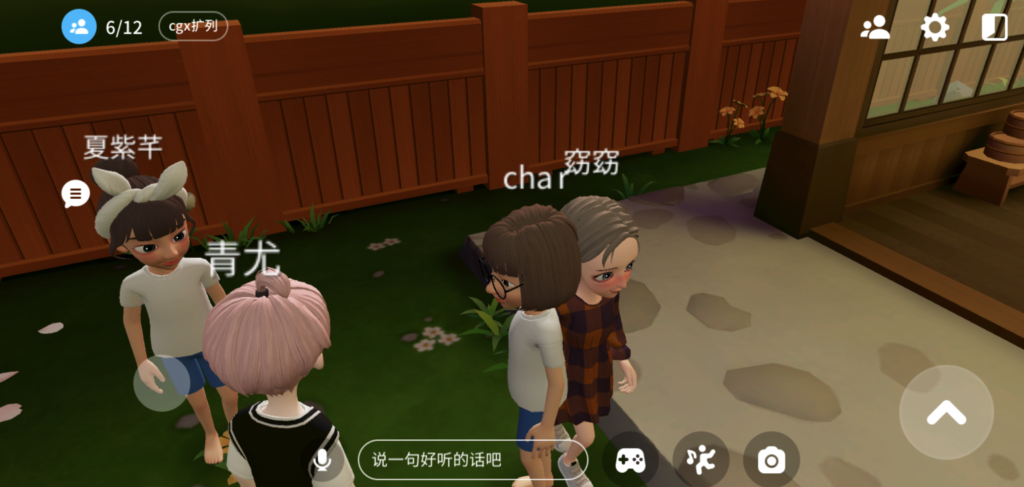 Conclusion
Can Zepeto shake off the character-customization spell and prolong its lifespan? It may depend on whether the app can include more fun-to-play features, such as multi-player little games that can take care of the users' socializing needs. Zepeto should focus on developing a group of loyal users and exploring new revenue streams, in order to continue its once-immense popularity.
About MAI Insights
Measurable AI is your data powerhouse that provides accurate, real-time and actionable consumer insights. By scanning and identifying over 20 Billion actual online spender's email receipts, Measurable AI transforms them into valuable consumer insights, which updates daily right after the purchases happen.
Cara Lui is a blog-writer specializing in analytical industry trends and new discoveries of Mobile Apps with the assistance of the MAI Insights' real-time online consumer data panel.