All-Time-Classic Minecraft's Expansion Strategies On Mobile Platform
On the tenth birthday of Minecraft, Microsoft announced that the classic sandbox game has surpassed Tetris as the best-selling video game of all time with more than 176 million copies sold. Since its launch in 2011, Minecraft: Pocket Edition has been staying at the top of iTunes paid app rank consistently. Unlike current hits Fortnite and PUBG which allure players by intense excitement, Minecraft let players explore and build their own worlds as however they wish. The unique charm has gained the game loyal players and countless revenue.
According to MAI intelligence, revenue of the game has remained stable and high throughout the second half of 2018. In fact, 2018 is the most profitable year for the sandbox title with more than 110 million earnings worldwide.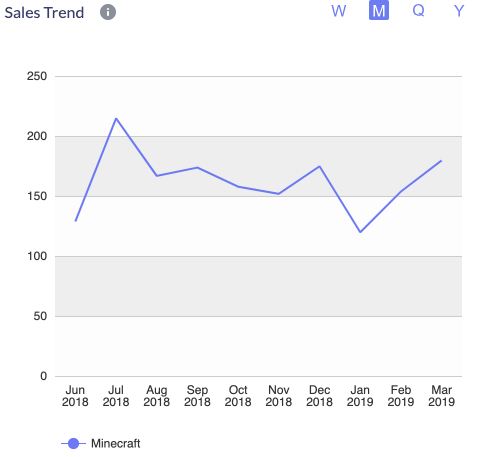 One major source of the 110 million revenue belongs to the initial purchase price of the app. Different from the current mobile business trend of attracting new players by free entry and earning money through in-app purchases, players have to first pay $6.99 to download the game from App Store or Google Play Store. Considering the group of passionate players already gathered by its PC version, it might be a smart move for Minecraft to ensure its minimum income.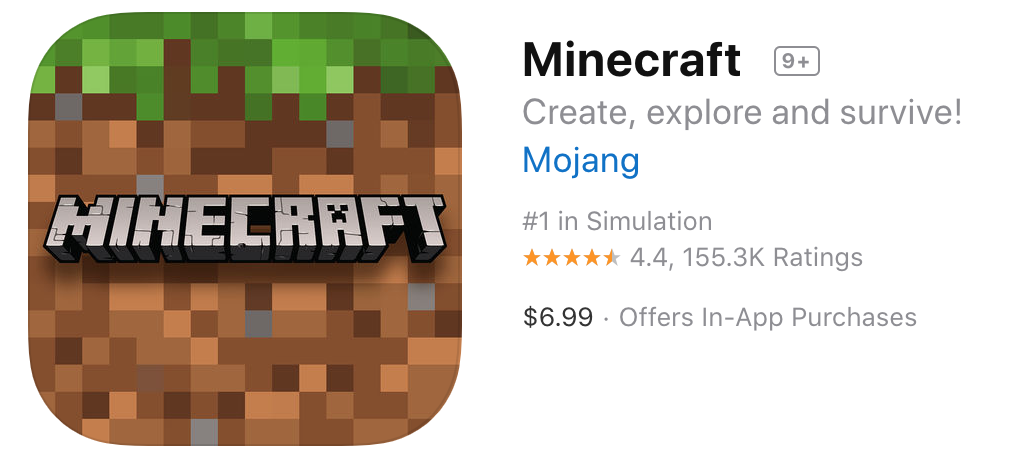 Besides the initial purchase price, constant updates of resources also keep its users active. According to MAI intelligence, the most purchased items on the game are Minecraft Store Item 2 and 6, accounting for 24.3% and 20.6% of the total sales respectively. Items in Minecraft store provide materials such as equipments and textures for players to customize their maps and survive, adding extra fun to the game.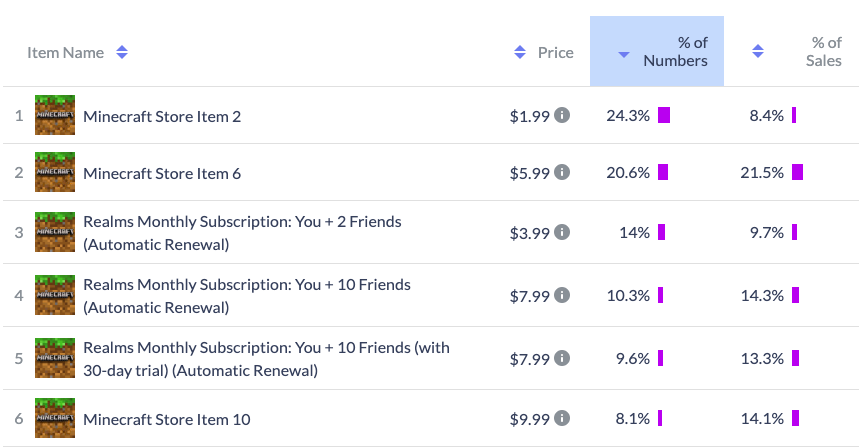 Minecraft also utilises its multiple-platform benefit to boost revenue. Referring to MAI's data, the game's Realms Monthly Subscription plans account for over 30% of sales in total. Realms are private servers that allow players to invite friends to their own maps, so that players across different platforms can join up and play together. The cross-play feature, alongside with the private arena for friends, further engages players to participate in the game.
With the success of the original Minecraft game, Microsoft announced an augmented reality version Minecraft Earth launching later this year. Let's see if the new variation of the game can further expand the Minecraft empire and once again captivate both old and new players!
About MAI Insights
Measurable AI is your data powerhouse that provides accurate, real-time and actionable consumer insights. By scanning and identifying over 20 Billion actual online spender's email receipts, Measurable AI transforms them into valuable consumer insights, which updates daily right after the purchases happen.
Cara Lui is a blog-writer specializing in analytical industry trends and new discoveries of Mobile Apps with the assistance of the MAI Insights' real-time online consumer data panel.