Supercell's Rising Star – Can Brawl Stars Beat Clash of Clans?
Brawl Stars, the latest mobile battling game produced by the maker of classic games Clash of Clans and Clash Royale, is growing fast. It has ranked 10th on the top-grossing game list on iOS in January 2019 just 2 months after its official launch with more than $50 million of earnings.
The fast-paced, easy-to-play multiplayer arena fighter game was first released in Canada app store in June 2017, then officially launched in December 2018 globally with almost 10 million downloads in its first week. The game manages to attract players with intense excitement, excellent graphics and engaging game modes. Supercell's new game seems to be going strong, but can it replace its fellows and become the next big hit of the studio?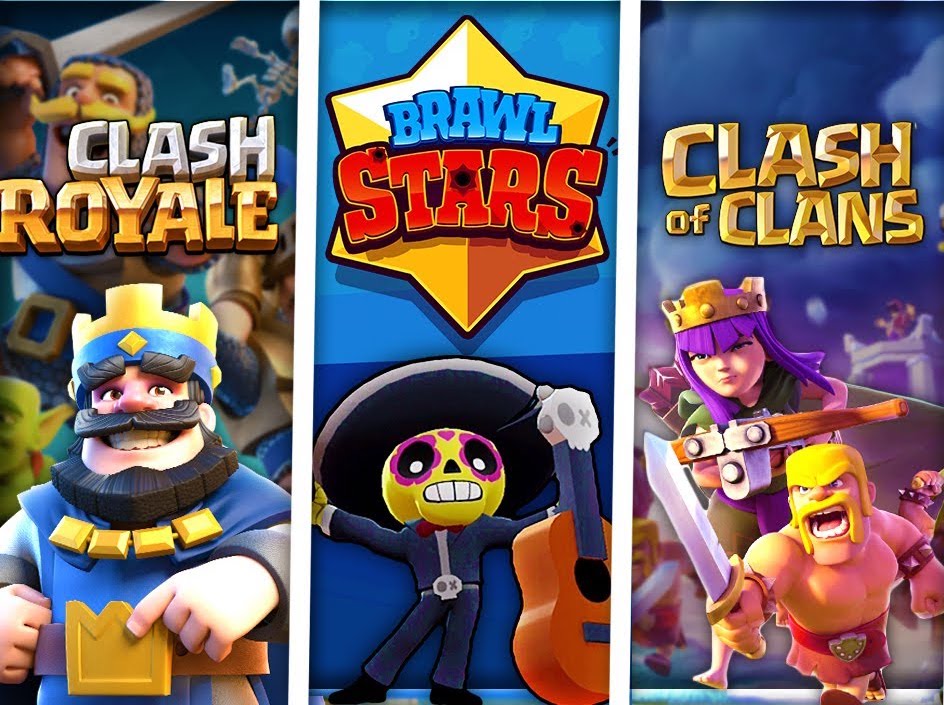 According to consumer insights company MAI intelligence, there is still a gap between the revenue gained by Brawl Stars and the two other Supercell games Clash of Clans and Clash Royale. However, the gap is gradually reducing after the official launch of Brawl Stars in December 2018.
Also referring to the MAI intelligence data, the most sold items in the game is Level 5 Packs, contributing to 16.8% of all items sold. The pack is a special item with 5 times worth of goodies, unlocked once the player reaches level 5, and can only be bought within limited time after being unlocked, making the pack extremely attractive to players.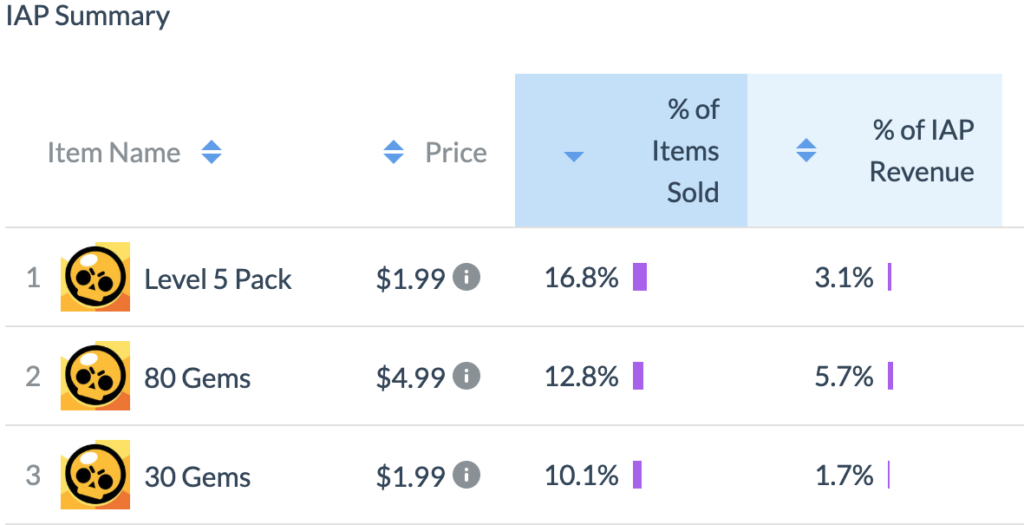 However, the game's most profitable in-app purchase is not Level 5 Packs but 2000 Gems, the priciest item available in the game, costing players $99.99 for one and contributing to 31.4% of all IAP revenue. Gems in the game can be used to purchase other items such as skins of characters and event tickets. This bulk purchase of 2000 gems at once can get players 20 gems per dollar, making it the best deal among all gems package.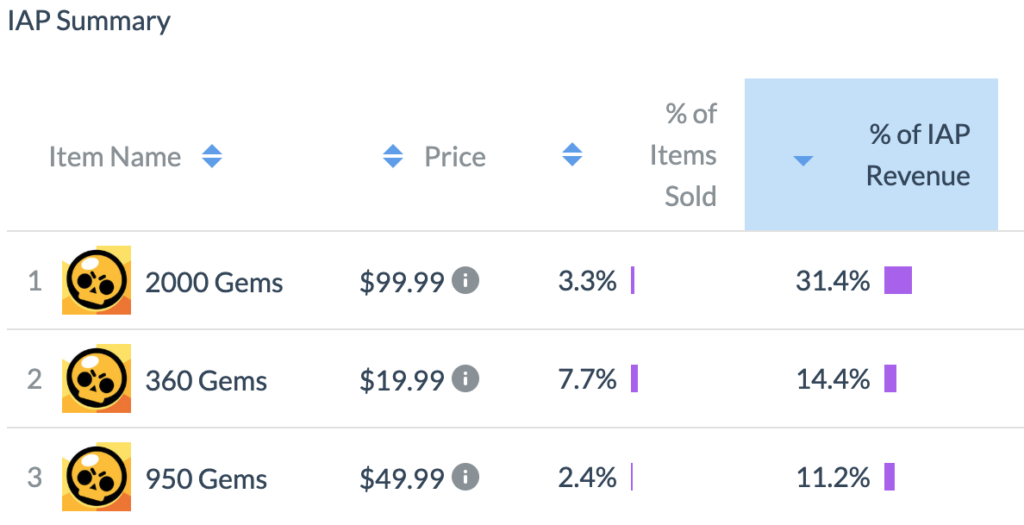 Although it seems that Brawl Stars has yet to come close to defeating its predecessors, the potential development ahead of the new game is definitely worth our attention. Let's see if the upcoming launch of new features can help boost the gains of the game.
About MAI Insights
Measurable AI is your data powerhouse that provides accurate, real-time and actionable consumer insights. By scanning and identifying over 20 Billion actual online spender's email receipts, Measurable AI transforms them into valuable consumer insights, which updates daily right after the purchases happen.
Cara Lui is a blog-writer specializing in analytical industry trends and new discoveries of Mobile Apps with the assistance of the MAI Insights' real-time online consumer data panel.
For more interesting insights, start the FREE trial at https://measurable.ai/register