China's Travel Giant Ctrip Continues to Suffer
COVID-19 brought China's travel giant Ctrip or Trip.com ($TCOM) to a halt in January with drastic drop in airline and hotel bookings. It's been over three months now, has the company recovered yet?

An easing policy was announced ahead of the five-day Labour Day holiday in May, meaning to encourage a first travel boom of 2020. On social media, people seem to be finally moving.
Based on Measurable AI's data panel of aggregated email receipts for hotel bookings on Ctrip, the cancellation rate went back to normal as it was before the pandemic, after two months of cancellation surge. However, the actual number of hotel bookings is still quite small.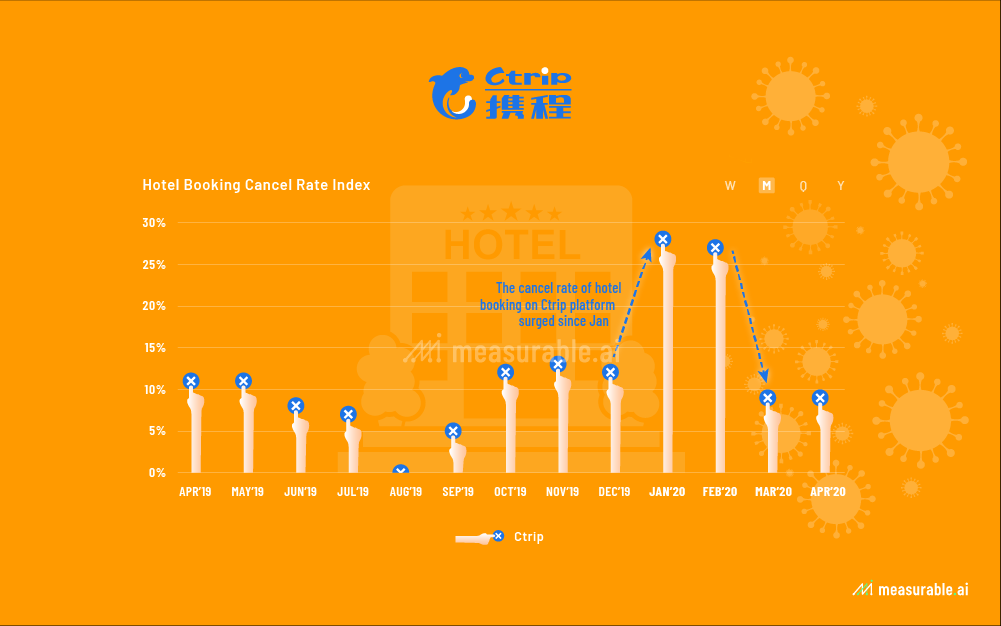 For air ticket bookings, the situation is still lousy. While outbound travel is an absolute no, inbound travel still remains a halt. In February, the number of air ticket bookings dropped by around 60%. After two months in April, the number kept falling by over 70%.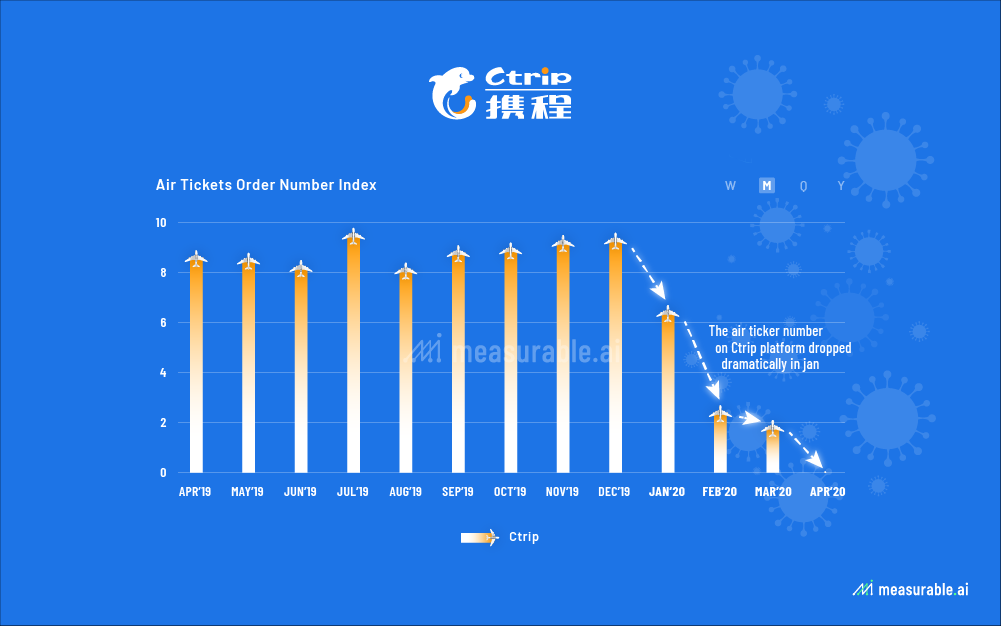 Despite the fact that Beijing gradually eases curbs to restart local economies, tourists are pretty much still stuck at home. Outbound airline routes are slowly recovering in China starting May, but its effect on the whole situation is still unknown.
About Us
Measurable AI provides actionable consumer insights based on billions of alternative data for emerging markets. By scanning and identifying billions actual online spender's email receipts, Measurable AI transforms them into valuable consumer insights, which updates daily right after the purchases happen.
Charlie Sheng is a serial female entrepreneur, and a dedicated communicator for technology. Charlie specialises in trends and insights for the tech industry, with MAI Insights' real-time online consumer data panel. You can reach her at [email protected]

*The Content is for informational purposes only, you should not construe any such information or other material as investment advice